"One Man's Opinion" by Gordon Curvey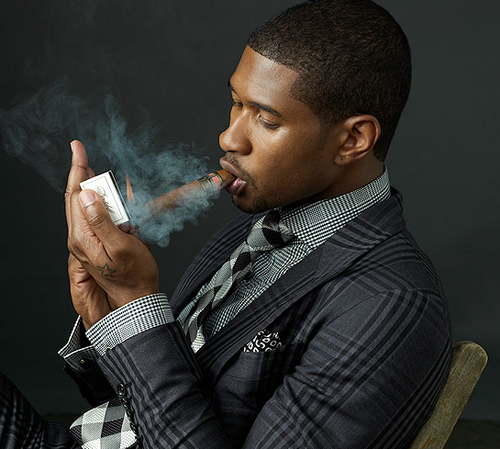 Watch "Sports Inner City TV" right here! From the Seattle Seahawks Training Camp, Vmac in Renton, Washington.
Watch via your smartphone, tablet, mac or pc WORLDWIDE! Just click the screen to the right and enjoy the webcast.

In the entertainment game, it is good to be a triple threat. Singer, dancer and actor. Only a few can do this big time and they are Beyonce, "J-Lo" Jennifer Lopez,  Justin Timberlake and Usher Raymond. There are others but the folks I mentioned are doing it on a big scale.
I remember interviewing a very young Usher Raymond when he was a young teenager out on the road with his mom as his manager. He came to Seattle to perform. You could tell when he was a 14 or 15 that this young fella was going places. He could sing and dance and had he knew what he was doing on the stage at a young age. He was trained well.
Usher is 37 years old and born in Dallas, Texas. His mom and former manager is Jonetta Patton and his father is Usher Raymond III. He has two children.  He was born in Dallas but was brought up in Chattanooga, Tennessee. He and family moved to Atlanta and at 12 his mom started to put a young Usher in singing contests.
A young Usher grabbed the attention of a person who worked for LaFace Records. And in the summer of 1994 Usher released his first album called by the way "Usher". Singles from that album included "Can U Get Wit Me" and "Think Of You".
Raymond really blew up in the late 1990s with his second album called "My Way" which came out in 1997. The album produced his first U.S. Billboard Hot 100 #1 single called "Nice & Slow". That album has went six times platinum by the Recording Industry Of America. Usher album "My Way" won him his first Grammy nomination in 1998 for the single "You Make Me Wanna".
That song also went to #1 in the UK singles chart and US Hot R&B/Hip-Hop charts. In 2001, Usher's 8701 album produced Billboard Hot 100 #1 single with the song "U Remind Me" and also "U Got It Bad". That single won him his first Grammy Award for Best Male R&B Vocal Performance in 2002. The song "U Don't Have To Call" won him a second Grammy in 2003. That song is my favorite song by Usher.
His 2004 album "Confessions" made him one of the best selling artists of the 2000s decades. "Confessions" sold over a whopping 20 million copies worldwide. And the album had FOUR singles IN A ROW on the Billboard Hot 100 #1 singles with "Burn", "Yeah", "Confessions Part II" and "My Boo". "Confessions" obtained three Grammy Awards in 2005.
"Here I Stand" in 2008 and "Raymond v. Raymond" in 2010 debuted on the top of Billboard 200. Other hits by Usher include "DJ Got Us Fallin In Love" (great song) and "Scream", also "There Goes My Baby", also "Climax".
Check this out. The RIAA ranks Usher as one of the best selling artists in American music history!! This is big. He has sold over 23 million albums and 38 million digital songs in the US alone. His worldwide sales are over 43 million albums and 75 million records overall. He also has won many other awards including 18 Billboard Music Awards and 8 Grammy Awards.
In 2009, Billboard named Raymond the #1 Hot 100 artist of the decade. For sure Usher at age 37 has had a great career and he is still young readers. He has so many mountains to climb in his career. Usher has a big movie coming out in which he plays the great boxer Sugar Ray Leonard in a movie about another great boxer  Roberto Duran called "Hands Of Stone". It is suppose to be great movie.
More big things are in store for Usher. Remember he is only 37. His talent will continue to grow.
"Music Inner City TV"/Comcast-Xfinity On-Demand & Xfinity X1/All west coast markets/Washington State-Oregon-California/go to "get local" and then "inner city tv" Coming up in a few days new program with guest via Skype from Miami rapper Purpose.