ARTICLE FROM newsone.com (Full story click here)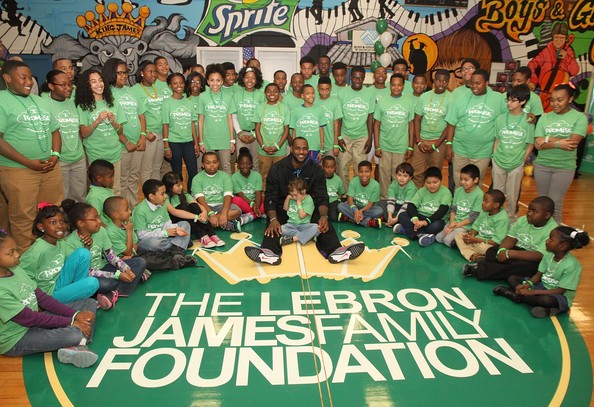 New "Music Inner City Radio" podcast is now online for your listening pleasure. Topics include two beautiful sistas Saana Lathan and Viola Davis speaking out about African American sistas in Hollywood an much more PLUS classic soul and hip-hop music!!
And a new "Sports Inner City TV" webcast is up and running with topics like our Seahawks loss 34-31 to the Rams, Seahawks Kam Chancellor holdout and more PLUS a classic r&b music video.
Watch both via your smartphone, tablets, mac or pc ANYWHERE in the world!! So grab your headphones and enjoy!!
If you are a fan of "Music Inner City News Magazine" and "Sports Inner City TV/Online" you know I am a tremendous fan of Lebron James. What James does on the court as we all know is great but what he does off the court to me is even greater!!
James announced a few ago that his Lebron James Foundation is going to help 1,000 kids get a college education as long as they get good grades and graduate in his home city of Akron, Ohio. Now he is taking his help even further.
James "I Promise" program will help parents obtain their General Education Development (GED) The program will pay for testing fees, laptops, bus passes and hand out prizes for good work. Also parents who have children in the Lebron James Family Foundation and wish to obtain their GED are automatically welcome. Readers this is great!! It really is.
Lebron's program will also ensure parents are prepared to enter the workforce. James has partnered with adult education organization "Project Learn Of Summit County" which will also cover costs for the newly launched program.
Ladies and gentlemen what Lebron James is doing, EVERY ONE should do. James is from the hood or the inner city. He has got filthy rich BUT the inner city has not left James. He cares about kids. He cares about kids and now parents in getting a education and then obtaining a job or even starting their own business like for instance the Asians and now the East Africans.
In ending readers. Here is a big problem. A huge problem. The sports radio business in Seattle (KJR and 710 ESPN) and the U.S. and sports media in general do not want to discuss this issue. They do NOT want to discuss when African American brothas and sistas do great things like what James is doing. Like what NFL legend Dion Sanders is doing opening a school, what former NBA star and now NBA commentator Jalen Rose in also opening a school for kids.
The media do not want to discuss this positive stuff. But let Sanders and Rose and James and other brothas allegedly hit his lady or get caught with drugs and other stuff and it is headlines. YOU KNOW I AM RIGHT!! Shout out to Lebron and Rose and Sanders and other African Americans who are showing concern for inner city kids!!!!
Gordon Curvey