ARTICLE FROM thegrio.com (Full story click here)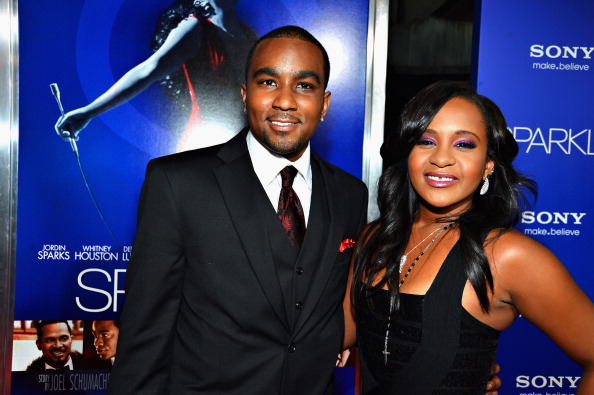 BREAKING NEWS: For all sports fans watch "Sports Inner City TV" right here. 24-7 on demand. Just click on the "Sports Inner City TV" screen to the right. Covering "urban sports" news and issues and exclusive sports interviews.
Watch my interview with "The Professor" JOHN CLAYTON right now from the Vmac/Renton, Washington at Seattle Seahawks mini-camp.
Coming up: Kansas City Royal centerfielder Lorenzo Cain, Jama Crawford Pro Am Game interviews and from Seattle Seahawks Training Camp and more!!

PLUS classic soul/hip-hop music videos and more! Watch via smartphones, tablets, pc or mac!! Anywhere and anytime!

This story is one of the worst stories ever in entertainment history. This is a fact. As we all know Bobbi Kristina Brown, daughter of the late great Whitney Houston and singer Bobby Brown recently passed away at the too young age of 22.
She died in hospice care July 26 hear Atlanta six months after Brown was found face down and unresponsive in a bathtub on Jan 31. Her mom was found almost in the same way when she died in Los Angeles more than three years ago. By the way I was in L.A. with Tammy Jackson-Cloy when Houston died. It was a day I will NEVER EVER forget.
Now Whitney's daughter has died. Truly sad. And many think this dude Nick Gordon is the reason Bobbi Kristina is no longer here. Bobbi Kristina and Gordon say they were married. Some say including the Houston family say they were not married. And some say that Gordon fed Brown a lot of drugs including drugs that killed her. And that he spent a lot of Bobbi Kristina's money that her mom left her in her will. So now we have big news.
The administrator of Bobbi Kristina Brown's estate has filed a wrongful death count to a lawsuit against Nick Gordon. This is only to get more nasty ladies and gentleman. One reason is this. Whitney left about $21 million for her daughter that the bulk of it she was going to obtain by age 30. Many of us have saw in social media and elsewhere that the Houston family may be in a battle over the money with Bobby Brown. Who will control the cash? Guess we will see.
Again readers this is  a very very sad situation. Bobbi Kristina just could not handle the passing of her mom. She just never got over it. Whitney and her daughter were very very tight. Brown is having a rough time right now dealing with the passing of his daughter. We will keep you informed on the latest news here on our site.
Gordon Curvey