"One Man's Opinion" by Gordon Curvey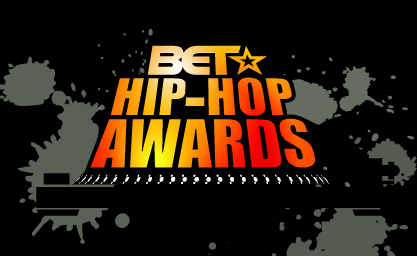 My views on our Seattle Seahawks loss to the St. Louis Rams on Monday and I for sure have some views..right on Monday on "M.I.C News Magazine" Sports fans be sure to come back!
I may get some folks mad at me but I have to say how I feel instead of holding it inside because that makes stress. I have enough stress as it is readers and that is real talk.
Many times I have told folks that what would make me happy is to see someone from the Seattle-Tacoma area OTHER THAN MACKLEMORE blow up and I can see him or her on "106th & Park" and other programs. Also I want to go to billboard.com and look at the charts and see a local artist blowing up on the charts OTHER THAN MACKLEMORE!!
The only time I really smiled was when the ladies of hip-hop took over the stage and ALL OF THEM HAVE BEEN GUESTS ON "Music Inner City Television", MC Lyte, Queen Latifah, Brandy and Yo Yo!!
Well after watching BET's Hip-Hop Awards program tonight it really upset me AGAIN to not see a Seattle-Tacoma rapper in the Cypher throwing down lyrics. It really bothers me this has happen EVERY year since the start of the program.
So of course if they are not performing in the Cypher, they for sure are not performing in the main part of the show. What upsets me is cats and gals from EVERY REGION IN THE U.S. PLUS TWO PERFORMERS FROM CANADA performed on the Cypher, BUT AGAIN ZERO FROM THE SEATTLE/TACOMA, WASHINGTON AREA. Terrible!! The question is why does this continue to happen?
Is it artists around here know nothing about marketing themselves and their music? Is their music good? What in the hell is the problem? Readers as a REAL O.G. in the music industry after running "Music Inner City Television" since 1990, I can go off and say a lot of stuff and give my honest and true opinion on this topic but I will just toss this topic out there like I did on Facebook for people to think on.
E-Dawg has had 8 or 9 events called "Shut The Stage Down" here in Seattle where artists can perform their music. I have seen a lot of talent their plus I just know their is talent in the Seattle-Tacoma area. But it just seems people just are not doing something right to blow up like artists in EVERY OTHER REGION IN THE U.S.!! After watching BET Hip-Hop Awards AGAIN it was another wake up call about the local hip-hop scene and how cats do not want to do the right type of marketing and do not want to improve their craft. As the late Teddy Pendergrass sang "Wake Up Everybody"
"Sports Inner City Television" hosted by Gordon Curvey via Ustream TV from the studios of "Music Inner City Television" in Seattle, Washington. Topics include Percy Harvin trade to the New York Jets and more PLUS a video by Seattle's own Kevin Gardner.