ARTICLE FROM hiphollywood.com (Full story click here)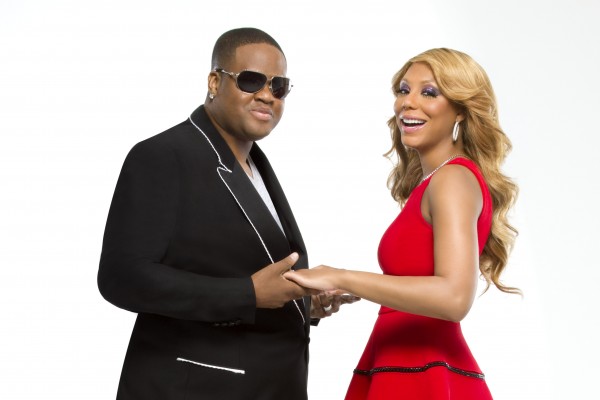 Right from the start I knew this relationship was doomed. And I am sure many others felt the same. Big Vince and Tamar Braxton just did not look righ
But you can bet that no more children will around for this couple. Because as it says in the article it seems there is trouble in their relationship and again it is not surprise to me. Tamar has a tremendous ego. She is about Tamar. Again that is why I was shocked that she gave up nine months to have a child. But readers everyone knows if you watch the Braxton sisters program and Tamar and Vince program, Tamar has a big mouth. Let's just tell it like it is folks. She does.
And in my strong opinion and others, Tamar and her sisters ALL ride the coattails of Toni. Toni will always be the star of the family. ALWAYS! This is just a face and everyone knows that. Toni Braxton even though she has not had a hit record in years she is still a superstar. The other Braxton sisters are followers and always will be. Yes Tamar had a marginal hit and got nominated for a few awards, but STILL Tamar is a follower of Toni.
So we will see what happens to Tamar and Vince and their relationship. If I was Vince I would say see ya to the motor mouth Tamar. I would not be with a egotistical female like Tamar. It ain't worth it. His health is already not good. Why ruined it more. Gordon Curvey
t and sound right. It just gave me the wrong vibe when I watched their reality program.
I was shocked that they had a baby. I think it was a plan by Tamar. You see if many of you do not know Vince is paid. He runs the career of Lady GaGa and other big stars. He makes a lot of money and Tamar knew this folks. She ain't no dummy. She she's a cash machine. When I watched their program, I hardly ever see Tamar looking in Big Vince's eyes. When I see this, their relationship just looked one one-sided to me. It looks "fake"
It seems Vince really loves Tamar but I do not think Tamar loves Vince as much as he loves her. Mainly Tamar is about Tamar. Vince basically talked Tamar into having a child. And Tamar finally gave in to have a child. But she REALLY did not want to do it.
Gordon Curvey