ARTICLE FROM thegrio.com (Full story click here)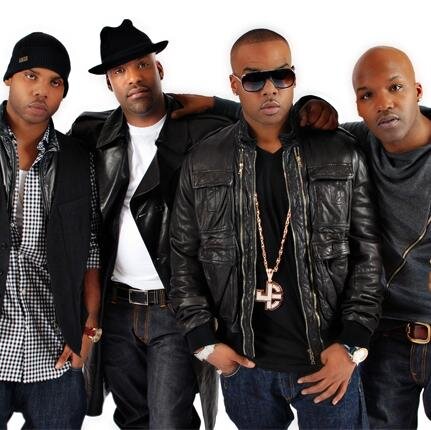 I have been in the music industry for over 23 years as the producer of Seattle's own "Music Inner City TV". I have seen changes in the industry and some are good and some are not good and that is for sure.
Some think hip-hop is sounding alike and needs a infusion of talent. And reader a lot of people think this way. No joke. Some are listening to only old school classic hip-hop from 2 pac and Biggie and EPMD and Big Daddy Kane and NWA etc. Some like to listen to old school r&b like from Silk and Boys II Men and Jodeci and more.
If you noticed when the BET Awards had a segment with Silk and Color MeBadd and few more came on the stage, the crowd went CRAZY! The crowd loved it when these cats hit the stage.
So the question is readers is this. What has happened to the r&b groups in the industry? They are not doing to much recording. Yes some of them are touring and doing concerts but they are not recording new music. Well the group Jagged Edge is changing this.
They are recording new music and wants to bring the r&b group back. Wants to bring r&b music back.
I think this is great. The industry needs it. Fans need it too. JE is a very talented group. We have had a few young r&b groups come on the scene but lately I have not heard to much from them as far as new music and even new music videos.  So it will be a fresh of air to hear JE back making music.
You know what will be good readers? If Ki-C and JoJo and the group Jodeci can get their demons right (ie drinking-drugs), and follow JE and make some new music for all their fans. That will be off the hook. Man…..if Jodeci would have hit the stage at the BET Awards things would have been real wild. Now I have to say this. I have seen some recent performances of Ki-C and JoJo and their performance was one word  TERRIBLE.
So like I said folks, let's hope they can clean up and get Jodeci back and they can join Jagged Edge and maybe Silk and even Boys II Men can make a "mainstream" hit music again. It will make a lot us happy.
Gordon Curvey
Listen to the "Hot 12" with D Duane RIGHT HERE! Just click the "podcast" link above and enjoy the program!