"One Man's Opinion" by Gordon Curvey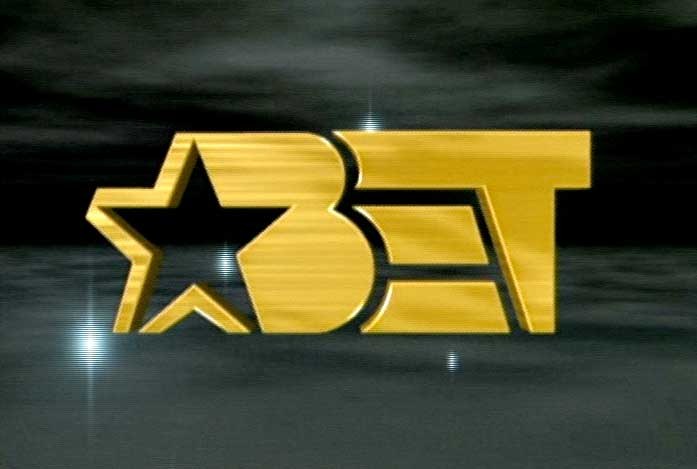 UPDATE: Below link is a story from the Huffington Post regarding problems with Mr. Bill Jones and Ms Tonya Hart, two legends in African American media who were refused coverage of the B.E.T. Awards. Article from 7-10-2014.
http://www.huffingtonpost.com/tanya-young-williams/exclusive-bet-awards-deni_b_5561433.html?utm_hp_ref=entertainment&ir=Entertainment
I have been very silent about this issue readers. Trying not to sound like a cry baby. But I said I have to speak out this time regarding Black Entertainment Television aka B.E.T.
For those of you who do not know, I have been producing "Music Inner City TV" since 1990. December 19,1990 I aired my first program with guest the legendary MC Lyte followed by Seattle native Sir Mix-A-Lot.
It was my dream to be in the music industry since I was a teenager watching Don Cornelius and Soul Train on TV. I said I want to be like him. Hosting my own TV or radio program. What a dream!
It took awhile but I started to have my dream come true and I even had a chance to tell the late Mr. Cornelius that he was my idol. That was great that I had a chance to tell him that. Dreams do come true folks!
Even suffering a terrible fire in 2005 and having a very serious operation in late 2010 in which I caught pnemounia and lost most of my right lung and more, I have kept my show on the air for more than 23 years here in the Seattle/Tacoma, Washington area and Western Washington state. I have dealt with plenty of hate and jealous feelings but again, "Music Inner City TV" is still on the air. We currently broadcast 24-7 on Comcast-Xfinity On-Demand all over Western Washington state.
Over the years we have been lucky enough to interview legends like Ike Turner, Rick James, Al Green, George Duke, Quincy Jones, James Brown, Stevie Wonder, Smokey Robinson, Paul McCartney, Dionne Warwick, Micheal Jordan, Big Daddy Kane, Chaka Khan and many more INCLUDING media icon Oprah Winfrey! BUT for some reason the PR Dept at B.E.T have decided for the last seven years to turn our TV crew down for red carpet coverage of the B.E.T Awards. This has become a problem folks.
In my strong opinion their is ONE person with B.E.T who is responsible for "Music Inner City TV" being at home and watching the event on TV and online at bet.com  And when I watched the coverage online I notice other programs on the red carpet that makes me wonder why am I at home year after year instead of being in Los Angeles and doing interviews.  I also go online to You Tube and notice outlets like "Black Hollywood Today" putting video on You Tube from the red capet at the B.E.T Awards and I say to myself how did they get on the carpet? How and why?
I am also aware of another outlet/company that has a problem with the PR Dept at B.E.T. It seems there is a few (or maybe one) very arrogant and mean people/person at B.E.T that hold grudges with people. For instance about 8 years ago I had a difference of opinion with a person in B.E.T PR Dept/management while I was in L.A. for the B.E.T Awards.
I was placed in the media room again. Not on the red carpet and I asked this person why. Things got a little heated between us. Since then, I have told this person I am sorry etc. BUT this person in my STRONG opinion has NOT let me reapeat has NOT forgot our  disagreement and has made sure yours truly Gordon Curvey and my crew WILL NEVER be on the red carpet again. It has been very depressing on my part when for the last seven years I get the same paragraph from B.E.T turning "Music Inner City TV" down for red carpet coverage. Something is very very wrong and I would like to find out what is the problem.
Last year B.E.T. called the Seattle Police on me because they thought I was suicidal after being turned down again for the B.E.T Awards but I was not suicidal readers. I was just upset that my outlet was and is being treated wrong. I was also upset this year after being refused coverage. It has taken me a week or so to cool off.
It is fun being on the red carpet doing interviews myself or running the camera. It is not work at all. And if you know about my program, EVERYONE is asked in our final question to speak to the youth about staying in school and stopping the violence etc.
But the PR Dept and B.E.T has not allowed me to interview entertainers at the B.E.T Awards for seven years in row. While other programs with much less time on the air and much less of a audience is on the red carpet having fun and doing interviews for their audience. Is it political or is it who you know? Or is a person at B.E.T holding a grudge? I think it is the last question.
I think this person doing this to me and my audience should be fired. I think it is very very wrong what this person has done to me and it hurts me and my audience here in the Northwest on TV and worldwide on the net at "Music Inner City News Magazine" www.musicinnercity.com  Will I ever be allowed to cover the B.E.T Awards on the red carpet? Who knows. My health is not the best and I may not even be here next year. Only god knows. But as of now if it was up to B.E.T and this one person who has stopped my coverage on the red carpet for seven years in row….I will NEVER be allowed to cover the B.E.T Awards on the red carpet. This is truly truly sad for me and my audience. We are the ONLY program of it type produced in the Northwest of the U.S. This should NOT happen readers!!
Watch "Music Inner City TV"/Comcast-Xfinity On-Demand/24-7/All over Western Washington State/go to "get local" and then "around the sound". The ONLY locally produced hip-hop/r&b/pop/sports/interview program in the Northwest! Two-three programs to view ANYTIME!!
Listen to "The Hot 12" with D Duane RIGHT HERE! Just click the "podcast" link above grab your headphones and enjoy the program. Two new programs every month!