"One Man's Opinion" by Gordon Curvey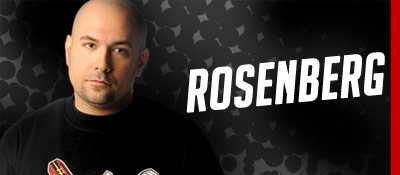 Many of you know I am speaking out big time on Seattle, Washington based KUBE93 led by program director Eric Powers. And I am following "the lead" of one of founders and father's of hip-hop/rap Public Enemy lead man Chuck D. A member of the Rock N Roll Hall of Fame.
Chuck D is fired up because of the lack of radio airplay for local artists, not just on Hot 97 in New York but radio stations everywhere including now KUBE93 here in Seattle. Thank god for Chuck because he has NEVER been a artist just to make a album and perform shows and sit back and count his money. No this is not the dude!!
He speaks out on issues concerning African Americans and people of color. He is known for this all over the world. He makes money not just from Public Enemy and Flavor Flav, he speaks at universities and other places. That is Chuck D.
So I reached out to Chuck via Twitter the other day regarding KUBE93 after learning about Chuck speaking out about Hot 97's Summer Jam and Chuck hit me back and I sent him more info on KUBE. And soon Chuck hit Eric via Twittter.
And readers I was SHOCKED let me repeat SHOCKED at what Eric Powers said back to Chuck and here it is:
———————————————————————————————————————————————————————-
THIS IS CHUCK'S TWEET TO ERIC POWERS:
PD of KUBE93/Seattle Eric Powers and his sidekick Derty Harry… Please respond to @GCURVEY emails & calls regarding your AIR
THIS IS ERIC POWERS TWEET BACK TO THE LEGEND CHUCK D:
@MrChuckD Get your facts right…this is weak man!
————————————————————————————————————————————————–
Eric Powers HAS THE FREAKIN NERVE TO TRY PUT CHUCK D ON BLAST!!!!! Maybe Eric had to many beers that night or something readers!!
Sorry to say readers BUT there is now two white guys who have now "tried" to fire back at Chuck D because he has THE NERVE to speak out on the current state of radio not giving local artist love during prime time and the names are Eric Powers and this fella Rosenberg who is a DJ on Hot 97 in New York.
Having said that, listen to Rosenburg's comments about Chuck D below as well as Chuck D's on the departed "Arsenio Hall Show" a few months back when he discussed his feelings about local artists and more. On the "M.I.C-TV Ustream" webcast I found a song I had via VHS by Public Enemy from 1998 called "Give It Up" and there is a couple of seconds where the picture is messed up but that's it.
I hope local artists in Seattle and Tacoma area will STAND UP and make your voices heard!!
Listen readers I let Chuck D know what is going on and that is the only time local artists besides Macklemore and Ryan Lewis get radio airplay is 11PM ON SUNDAY NIGHT on a program called "Sound Sessions"
Next time I will address a local legend who has a radio show on KUBE93. Stay tuned.