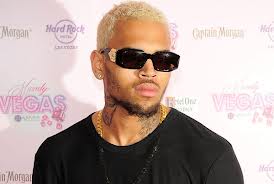 I don't know about you but I am FED UP reading and hearing about the troubles of the still young and VERY talented Chris "Brezzy" Brown and I am wondering when will the negativity stop?
Of course we all know about his savage beating of Rihanna in Los Angeles. And since then it is one thing after another when it comes to Brown. It seems trouble follows him. And since he is such a star social media and shows/websites like TMZ etc follows Chris and is waiting big time for another problem to happen to Brown so they can blow it up!
Brown who is 24 is already on probation for his problems with Rihanna. And he has had a number of incidents after the Rihanna beating BUT he always seems to escape jail time but for sure Brown can afford top of the line lawyers and he has just that. So when he gets in trouble his lawyers work to get him from going to jail. And it has happened again!
Brown got in trouble AGAIN in D.C. this past week and AGAIN his lawyers worked it for Brezzy not to go to jail. Then I see Brown has checked himself into anger management. And we know he needs it for real! Will it help Chris? I sure hope so readers because Brown is such a talented dude. He is a triple threat. He can act, sing and dance. Just like Beyonce and Usher and back in the day the late great Sammy Davis Jr. He has many years to go as a entertainer if he can clean up the negativity. Because if he does not clean up his "act" he will not make it past his 30th birthday!
We will keep you informed on the problems of Chris Brown right here in "M.I.C News Magazine"   Gordon Curvey
Watch "Music Inner City TV" via Ustream TV RIGHT HERE! Streaming 24-7 on-demand! Entertainment and sports news plus a little politics and exclusive interviews and hip-hop/r&b/pop music videos. Hosted by Gordon Curvey from our studio here in Seattle, Washington (US)
I will tackle stories the media in Seattle/Tacoma will not touch. Advertise with us by calling 206-445-3989 or email us at gcurvey@yahoo.com and on Facebook at www.facebook.com/gordon.curvey