BIO FROM wikipedia.com (Full bio click here)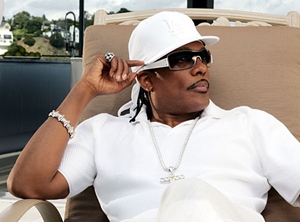 I was not going to watch the BET Awards for their flat out mis-treatment of my program "Music Inner City TV" BUT I turned on the show just in time to watch the legendary "Uncle Charlie" Charlie Wilson TURN IT OUT!
On stage with Charlie was Justin Timberlake, Snoop Lion (aka Snoop Dogg) and Pharrell. I mean they turned it out folks singing jams by Wilson. Everyone in the building was standing up moving and clapping their hands. For sure Wilson is a legend and can fall back with many hits by himself and with his band The Gap Band and with him making music with many other artists.
Charlie has for sure had his ups and downs. He got caught up on drugs big time but with the help of god and a good lady who stood by his side, (wish I can find a lady like that!!) Wilson came back after a long time away from the industry and came back big and "Uncle Charlie" is respected as a "OG" in the game. He is respected by older folks and the young generation, rappers and r&b singers. The man is just a legend. Real talk.
Keep doing what you are doing Uncle Charlie! We love ya and love ya music and thanks for what you have done for r&b music.
Gordon Curvey