ARTICLE AND TAPE OF PERFORMANCE click here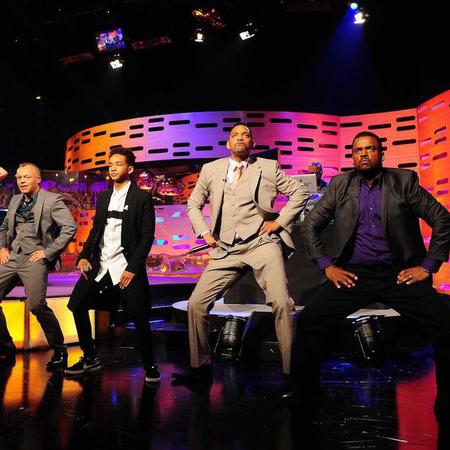 There is a TV show that ran for six years in the 90's and is still funny today when you watch it and that is "The Fresh Prince Of Bel-Air" starring Will Smith.  Smith left the program so he can become a huge Hollywood star and make millions and millions of dollars. The program could have went a few more years.
"Music Inner City Video Podcast"/6-3-2013/Mixing music & sports/Topic: Indiana Pacers Roy Hibbert plus a classic music video by Toni Braxton. 24-7 on-demand. Watch via smartphones, macs, tablets etc. Via USTREAM TV! Below.
Of course Will was a rap star before "Fresh Prince" with his group "DJ Jazzy Jeff and The Fresh Prince". The group sold millions with the big hit "Parents Just Don't Understand" It put Smith in the public eye and he has never left. Hell the dude used his real name in the freakin TV show for six years!! It was a real funny program that I watch all the time to this day. It is a funny show. Period.
Smith and his son Jaden have been around all over the world talking about their new movie "After Earth" and movie that started today (May 31st). Just about all of Smith's movies sell millions and millions. This is a fact. So Smith and his son went on the "Graham Nash Show" in England the other day to talk about the movie and all of a sudden a reunion of the "Fresh Prince" happened on the show.
It started with Smith and his son raping to the theme song of "Fresh Prince" with his childhood friend and a member of "Fresh Prince" crew and of course a member of his group, DJ Jazzy Jeff on the ones and twos. Then another member of "Fresh Prince" Alphonso Rebeiro was invited on stage by Will and he did his famous "Carlton Banks" dance to the song "Jump On It" by the Sugar Hill Gang. It was great. Watch the performance by clicking the link above.
The crowd went crazy. It was great seeing Will  and DJ Jazzy Jeff and Alphonso back together again. The performance has BLEW UP on You Tube with over 11 million views. So it goes to show Will at 44 is still very popular and "Fresh Prince" is still very popular. Who know folks, it might start talk of a "Fresh Prince" reunion with everyone else in the near future. Who knows.        Gordon Curvey