ARTICLE FROM s2smagazine.com (Full story click here)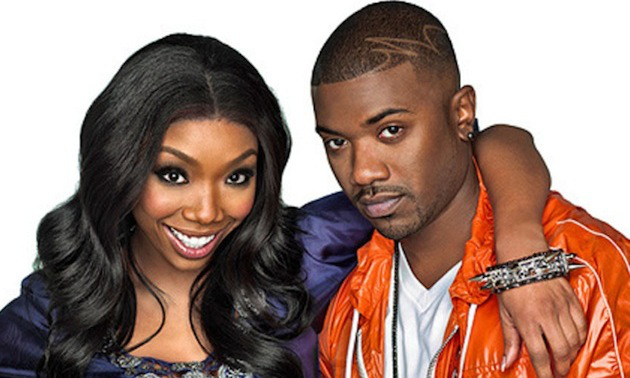 If you know something about the relationship between singer/actress Brandy Norwood and her little brother Ray J you would realize that she really loves her brother and cares about him big time. You saw that in the Ray J/Brandy reality program that was on the air a few years ago.
Some people thought after watching the reality show that at times it seemed Brandy was jealous of Ray J because at that time Ray J was a hot r&b star with a big monster hit/reality show. I never thought that at all. I thought it was Brandy a vet in the game trying to give her little brother some advice. Telling him to slow his roll. Dude had a sex tape out with Kim Kadashian, had a reality show with him deciding who he wanted among these hot females and more.
Brandy is Ray J's big sister. She has been in the music game much longer than Ray J. If you watched the reality shows with the Norwood family you saw Brandy and her mom and dad trying to give Ray J advice about his career. But of course he did not listen. He said he is a big boy sort of speak. A lot of times he did not listen to mom, dad or big sis.
So now readers Ray J for some unknown freakin reason has put out a new song called "I Hit It First" SAY WHAT?????? The WORST NAME OF A SONG I HAVE EVER HEARD!! Why ON EARTH would Ray J put out a joint about having sex with his ex Kim Kadashian who of course is about to have a baby with Kanye West real soon. What would Ray J write and record a stupid song called "I Hit It First"? Of course big sis Brandy ain't happy with lil bro's new song and I don't blame her at all.
Wonder how the Kadashian and Norwood Family feel about this new song by Ray J about hitting up Kim K. in the bedroom before Kanye. STUPID AND CRAZY!! I don't blame big sis Brandy for not feeling lil bro's new joint. Real talk.   Gordon Curvey
Check out this edition of "Sports Inner City TV" Topics include Jackie Robinson Day/Mariners and via Ustream TV.