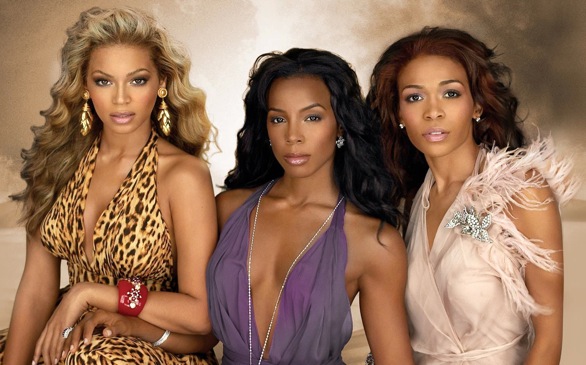 ARTICLE FROM huffingtonpost.com (Click here for full story and audio)
Read about our home town Seattle Seahawks loss to the Atlanta Falcons 30-28 at "Sports Inner City Online" www.sportsinnercity.com also for other stories and "Sports Inner City TV" and "Sports Inner City Radio"
All you fans of Destiny's Child have wondered since 2004 if the super group Destiny's Child would ever hook back up in the studio and record a new album. Well get happy because they are back!
Beyonce, Kelly Rowland and Michelle Williams are back with a new album coming out soon called "Love Songs" produced by Pharrell Williams. And a new single called "Unclear" Listen to the song by clicking the link above.
Truth be told a new album and single by DC is needed in the music industry right now. Because the question is where are the r&b male and female singing groups? They are just not around on the Billboard charts these days. But for sure when Destiny's Child goes into the studio for anything, it will soon be HOT on the Billboard charts. This is for sure.
And check this out readers. Michelle and Kelly will join Beyonce on stage in a few weeks when B performs at halftime of the Super Bowl. This will be great! We already know this!
So listen to the new single and we will let you know what is going on with the ladies in the future right here on Seattle's own "Music Inner City News Magazine"   Gordon Curvey