FULL BIO FOR JUSTIN BIEBER (click here)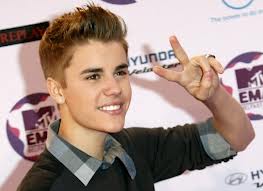 I have sat back and watched all the press and articles etc on teen heart thob and idol Justin Bieber.
Wondering just how talented this kid is. And I have finlly made up my mind.
For sure readers, Justin Bieber is a very talented artist and performer. I went to You Tube and watched a lot of video of Bieber when he was a little kid performing for his mom at age 5 and 6 and he could really sing then.
Everyone now knows the story of how Justin was discovered. And now he can't go anywhere without cameras flashing and a big traffic mess. Bierber says he has had a normal childhood or as normal as possible. Yeah right!!! That ain't true.
Did you watch the Oprah interview with Bieber? It was great. It showed me he is "trying" to grow up as normal as possible for a young fella that is worth millions and millions of dollars and has A BILLION….THAT'S RIGHT A BILLION hits on You Tube! This is crazy readers!!
He is as popular as Micheal Jackson was. The Beatle's was. Frank Sinatra was etc. He is a icon already at such a young age.
The question is this. As he gets older, how long will this popularity last? Will Justin Bieber continue to be this worldwide pop idol or will he slowly drift away and we will wonder what happened to him? I guess we will see what happens.    Gordon Curvey
NEW "Music Inner City Radio" podcast coming at ya very soon! And a new "Sports Inner City Radio" podcast also at "Sports Inner City Online" at www.sportsinnercity.com