ARTICLE FROM s2smagazine.com (Full story click here)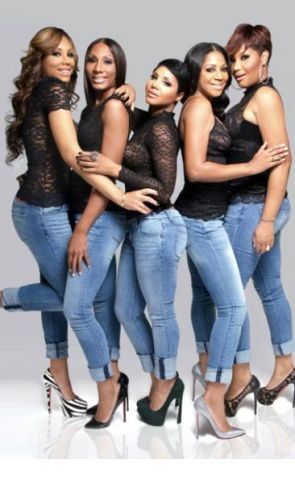 If any of you are fans of our website (and a lot of you are from all over the world and I thank you) you know I have put some of the Braxton's on blast…mainly Tamar.
Main reason I put Tamar on blast is because I feel that she is using big hubby Vince for his money and she has used her big sis Toni name to boost her career. Have you watched the reality show with Vince and Tamar? It is obvious as two left shows that Tamar is taking advantage of poor Vince. He just does not see it because he is sprung if you know what I mean.
Any way the rest of the sisters including Toni want to start a new talk show. The show would be like "The View" With different topics and guests and a segment with Mama Braxton also. I think it is a good idea that might work.
There is a lot of new talk shows that have started or will be starting like Steve Harvey, Katie, a new talk show with Queen Latifah, the return of Ricki Lake,  and more. So add the Braxton sistas maybe on the list.
Of course the Braxton's possible talk show will feature new songs from Toni and the sisters. As of now Tamar is not involved because she is with Tiny Harris (rapper/actor T.I.'s wive) new late night talk show starting soon on VH1. We will keep you up to date on the possible new talk show by the Braxton sisters.    Gordon Curvey
BRAND NEW "MUSIC INNER CITY STORE" Hats, t-shirts, drinking cups and much much more! Powered by "Cafe Press" Click here to start shopping with us!