ARTICLE FROM rantsports.com (Click here for full story)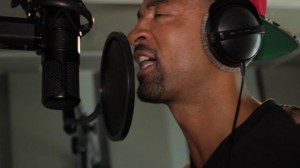 I ran across this article and I said I have to write about it. And that is NBA players "trying" to show their skills in rapping again. I said to myself "Ooh Ooh again…NBA players trying to rap"
A few years ago I was sent a few cd singles in the mail. One by "The Black Mumba" L.A. Laker superstar Kobe Bryant (f) Tyra Banks. I am telling you the truth……Tyra Banks!!! And another by another all time great Allen Iverson. Iverson readers can rap. He really can. BUT Kobe? The joint by Kobe and Banks was one of the WORST songs I have EVER heard! I mean EVER heard!!! It was terrible!!.
Then you have big Shag, Shaquille O'Neal being a MC. I was 50-50 on Shaq. He was O.K.  And here is one thing about big Shaq's cd's. IT SOLD!! Cat's bought his music. He put out cd's that went gold.
So now let's talk about what is going on now. NBA players like Josh Smith, Baron Davis, Juwan Howard, Carlos Boozer, Shawn Marion (say what?), Trevor Howard and others are joining former guest on "M.I.C-TV" Trina, Birdman, The Game, Twista, T-Pain, Rick Ross, Snoop and others  to put out a new cd called "Full Court Press Vol-1".
The cd is going to be released sometime early in 2013. Truth be told a few of the NBA players like Stephen Jackson and few others and really throw down as a MC. I guess we have to see when the cd comes out who you readers and others feel about NBA players "trying" to rap. Or will you say I like did. "Ooh Ooh NBA players trying to rap again".    Gordon Curvey.