"One Man's Opinion" by Gordon Curvey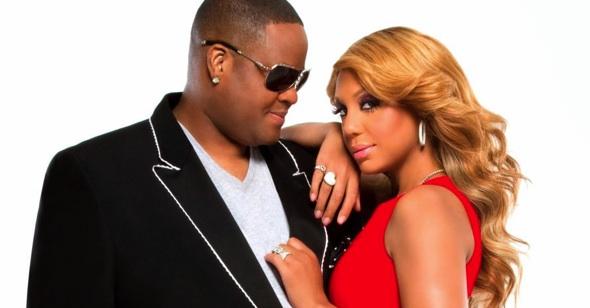 I watched Tamar and Vincent new reality show tonight and I just have to finally say what others ain't saying. And that is Tamar Braxton is a golddigger and is using the HELL out of her husband Vincent. Dude needs to wake up and smell the coffee.
Tamar is a female that has "tried" to blow up in the music game like big sis Toni but the fact of the matter is she is NOT as talented as Toni. She has rode the freakin coattails of Toni for years. Not only that she is jealous of Toni. Tamar wants to be Toni Braxton but she is not Toni. She is Tamar. She needs to look in the mirror and realize that.
I watched her new reality show that of couse is a spinoff of her show with her sisters and heard her talking in third person, and watched her driving around in a new Rolls Royce etc. She is driving that Roll because of Vincent. What has she done to drive around Atlanta in a Rolls?
Of course Vincent is a top of line record producer and manager who is working with top of line artists like Lady GaGa and many others. Cat is no joke. But the real joke is this. Vincent needs to realize that just because Tamar might be giving him all he wants in the bedroom ain't everything.
He want to have a family and have a baby and his lady Tamar is worried about her new cd and becoming a superstar like Toni and other acts her husband works with. If this is really going on I think it is terrible. And the female gets Vincent's credit card and shops, shops and shops! Vincent wake up man!!!
I mean let's face it. Tamar as well as the business he is in almost killed Vincent a few months ago. The stress almost did him in but he gets out the hospital and goes right back to his gold digging lady. Yo big Vincent….if the female really loves you, she would have your first child and make you happy.
I say this because I had the same thing happen to me of course in a much smaller way.  I wanted a child and this so called lady I married named Elizebeth just wanted her green card and get her singing career going in the U.S. She is from Kenya. She did not love me AT ALL!! We talked about names for the baby folks. If it was girl we were going to name her Sasha after President Obama's daughter but she never wanted a child. She just wanted her green card. She NEVER loved me at all!!
Readers I hope big Vincent will wake up and leave Tamar and realize that she does not love him. She is just worried about her singing career and going shopping and trying to be a superstar like her sister Toni. But guess what readers? IT AIN'T GOING TO HAPPEN!!! So I guess Vincent needs to wake up and Tamar too.