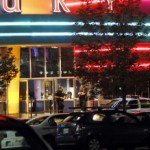 Our prayers go out to families of the victims of the terrible and senseless tragedy in Colorado.  What would make anyone do such a thing! It is beyond me.
Part 1 of a two part story on young singer Daniel Peter coming up on "M.I.C News Magazine" And a new "Music Inner City Radio" podcast also coming up on Saturday.
ARTICLE FROM s2smagazine.com (click here for full story)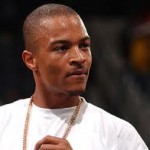 This is a interesting story but really not new. For years certain rappers say other rappers are rappin about things they have never experienced. Back in the day rappers was saying this all the time. But rap artists continued to sell cd's and write lyrics in songs that are not real or yes….fake.
Look at the videos. Cats flying in Lear Jets, driving in Bentley's and having lobster for dinner. When in reality these cats are flying coach, driving a 1996 Buick, and is having hamburger helper for dinner at night.
So now add rapper/actor T.I. to the list of rappers who are upset that rappers are writing lyrics that they know nothing about. One thing for sure, T.I. can be real about his lyrics.
This is why he is one of my favorite artists because dude is real. Yes he has made a lot of mistakes and went to jail more than once because of his mistakes. But he seems to have rebounded from his many mistakes and is becoming a better artist, a better father to his kids and a better actor too. And by the way unlike other rappers, T.I. can act.
I hope T.I. can really stay out of jail and continue to make good music and take good parts in movies. He is still a young cat with a long future ahead of him. I hope I don't have to write about T.I. heading back to prison again.  Gordon Curvey
Listen to our first online edition of "SPORTS INNER CITY RADIO" podcast BELOW. Produced 7-18-2012. Featuring urban sports news and issues plus urban music…local and national and exclusive sports interviews. Based in Seattle and hosted by Gordon Curvey.
We are fed up with the local and national sports radio scene so we are going to bring our views to the table. New programs 24-7 on-demand every other day. To listen to past programs just click the "podcast" link above. It is a spinoff of "Music Inner City TV" that airs 24-7 all over Western Washington state. We bring more than 21 years of broadcasting expereince!!
 To advertise with us on TV and online call 206-445-3989 or email us at gcurvey@yahoo.com  We are on Facebook at www.facebook.com/gordon.curvey