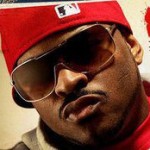 There is two words to describe the artist named E-Dawg….hard work! This brotha has worked hard for a long time in this thing we call hip-hop. He has kept his name in the public eye since the early 1990's. On the grind on stage and producing cats and now on the radio.
Over the years E-Dawg and myself have had a lot of debates and yes we had a huge "beef" that a lot of you may know about but our debates were about cats in the hip-hop game from the Northwest and why artists from this area have not "blown up" on a national scale. And in the end we always agree on one thing…..hard work.
One thing for sure E-Dawg has worked hard. In the early 90's E-Dawg dropped a Northwest classic and also put his name out their on a national basis with the joint "Drop Top" I have played the video for the song more than any video in my more than 21 years on broadcasting "Music Inner City TV" I get requests from cats from time to time to play "Drop Top"
From the 90's to 2012, E-Dawg has kept his name out there. He is not only a hip-hop artists but now he is behind the mic at local channel 1150am KKNW with his radio show called "E's Way". Playing the cuts from the Northwest and beyond. He joined myself as part of the KKNW airwaves family. Check it out every Sunday from 6-9pm Pacific Time. On Saturday night from 6-9pm, it is my long time friend Lady Scribe with her program brought to you by E's Way.
Recently E-Dawg had two successful events where many artists had a chance to do what they do best behind the mic. It was "Shut The Stage Down" Part 1 and Part 2. At Part 1 yours truly was given a award for my work over the years with "Music Inner City TV".
It was a great night for me at the event because I felt a lot of love from a lot of people. I drove home with a smile on face because I am so used to haters. But that night at E-Dawg's event it made me real happy for sure. Shout out to E's Way again for giving me that award.
It seems to me and others that E-Dawg is trying to make a difference. He wants to see cats really make a name for themselves in the music game from the Northwest. That was what "Shut The Stage Down" Part 1 and 2 was all about. Giving artists the stage to perform to the masses. To show their true talents. And that is what the two events did.
So a big shout out to E-Dawg for what he has done though the years and what he is doing now. He is giving back on the stage and off the stage. We should all say thank you to the brotha!  Gordon Curvey