M.I.C Bio For Usher via wikipedia.com (Click here to read)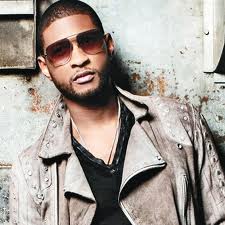 For the last 15 years he has put out hit after hit on the Billboard charts. He is a entertainer like Beyonce, Jennifer Lopez and Janet Jackson. A triple threat in the entertainment world.
He can sing, dance and act. Other than his marriage, you have not heard negative things about Usher. He is about entertaining us with what god gave him to do. And he has done just that.
If you followed Usher's career, you know he had to deal with the voice change growing up just like the late "King Of Pop" Micheal Jackson had to deal with and other singers who started singing in their teens. But that did not stop him from pounding out the hits.
Now with his foundation "New Look" he is trying to help inner city youth with their dreams. His foundation has made a change to a lot of young people's life's and former President Bill Clinton recently invited Usher to speak at his Clinton Foundation event.
So a big shout out to Usher Raymond for what he is doing in the community and behind the mic and on stage. And just think folks…..he is still young!!   Gordon Curvey