"One's Man Opinion" by Gordon E. Curvey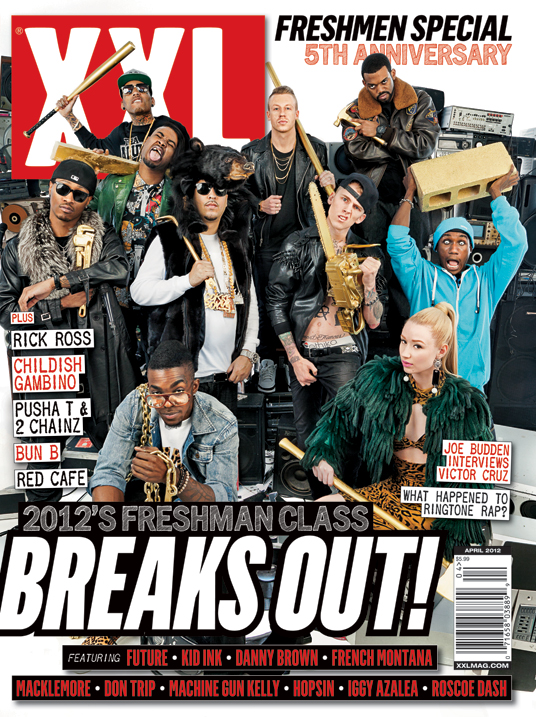 I have been producing "Music Inner City TV" since Dec of 1990. And I have not seen a Northwest hip-hop artist(s) get as much publicity as Macklemore and Ryan Lewis in a long time.
I am wondering why this is going on? I am not hating on the fellas but I am a little bothered by this. They are on the cover of XXL Mag for their freshman class. Freshman or seasoned vets, why are they getting all this press?
You have artists who have served their dues in the game here in the Northwest like E-Dawg, Silver Shadow D, Mac Slug, Sonny Bonoho and others. They have not been on the cover of XXL Magazine etc or have got all the media hype as these fellas.
Others have made great music over the years in hip-hop here in the Northwest but they are not getting all this pub. I am starting to wonder what is the reason? Is there music that much better than other NW hip-hop artists? Is it Macklemore is being marketed better than others?
Or is it………….sorry to say, skin color? Some say hip-hop has no skin color but readers something is just not right here. I just do not understand why Macklemore and Ryan Lewis is getting all this publicity. They are becoming the "face of NW hip-hop" When cats think of NW hip-hop artists they will think of Macklemore and Ryan Lewis.
There are cats with as much skills and more in my opinion then these guys. I am just keeping it real. And these guys have been behind the mic in the booth for years and put out good music just like Macklemore and Ryan BUT for some reason they have not "blown up" like these fellas.
Again I am not hating readers but I am just writing what others are saying in the streets and elsewhere. I hope I do not get bashed about this story but it is something that has to be brought out and talked about and discussed. I am kind of tired of seeing all this publicity on these fellas when others are trying to get there name out in the masses too. What is Macklemore doing that others are not?
Guess I will see them on 106 soon? If they are doing the right thing to market themselves…..then others need to learn what they are doing.
Hey here is a idea, jump on M.I.C-TV! Holla at us at 206-445-3989 or e-mail us at gcurvey@yahoo.com  or reach out via Facebook at facebook.com/gordon.curvey