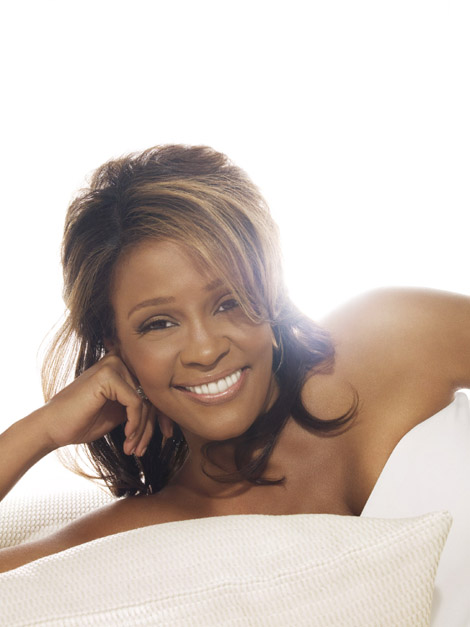 Readers while others PRETEND to be "so called" broadcasters with ZERO let me repeat ZERO broadcast experience online etc, "Music Inner City" has twenty one years of experience! I am a REAL broadcaster, not a 'WANNA BE" or a 'FAKE"  I am getting emails from "SO CALLED" BROADCASTERS" on this new online site. It is CRAZY!!
Having said all that, currently I am in Los Angeles for Grammys week events with Twin Tammy J of Pymp Style (People You Must Pray). We covered the NAACP Image Awards on early Saturday morning at the Beverly Hills Hotel. And we obtained interviews with actress Tatayana Ali, actor Phillip Morris and others!
Then myself and Tammy got into the car to get ready for our next event later that evening at the Beverly Hills Hilton Hotel and the legendary Clive Davis Pre-Grammy Party where we were on the red carpet.
I was sitting around getting ready then all of a sudden Tammy calls me followed by others telling me Whitney Houston HAS DIED!! I very quickly said WHAT!!!!!!!!!! My phone started to blow up. I then went to the TV and the breaking news said "Whitney Houston was found dead in the Beverly Hills Hilton" THE SAME HOTEL MYSELF AND TAMMY WAS GOING LAST NIGHT FOR THE CLIVE DAVIS PRE-GRAMMY PARTY!!!!
This is a bad dream readers!!!! I was in town a few years ago for the SAME EVENT when the Chris Brown-Rihanna situation went down. Now I am in Los Angeles when mega-star Whitney Houston dies. THIS IS CRAZY! THIS IS WILD! THIS IS UNREAL! God works in mysterious ways folks.
So myself and Tammy get ourselves together and later Saturday night went to the Clive Davis Pre-Grammy Party at the hotel where Whitney was found. As we get to the hotel, there was every TV truck/crew in L.A. parked outside of the hotel. It was a wild scene.
We parked and got our passes for the event and got on the red carpet for possible interviews about the death of Whitney Houston. And thank god we did get some interviews with a lot of entertainers like superstars Gladys Knight, Toni Braxton as well as Jimmy Jam, India Irie, Gayle King, and others. Everyone was deeply saddened by the sudden death of Whitney Houston.
We are going to the red carpet at Diddy's Post-Grammy Party tonight (Sunday night) at Hugh Hefner's Playboy Mansion to god willing obtain more interviews with entertainers about the death of the great Whitney Houston. Will report to everyone later on about our trip to Diddy's party. This is EXCLUSIVE reporting that no one in the Northwest can offer but again god willing we can.
As the legendary Clive Davis said last night at the start of his party "Yes this is a tragic and terrible thing with the passing of my friend Whitney Houston, but the show must go one"   Gordon Curvey