Listen to the latest edition of "Music Inner City Radio" podcast below hosted by Gordon Curvey and based in Seattle, Washington (U.S.) 24-7 on-demand!!
ARTICL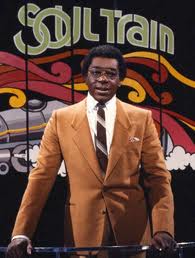 E FROM thegrio.com (full story click here)
I am shocked and saddened today because the person who inspired me to start a TV program named "Music Inner City TV" more than twenty one years ago, Don Cornelius has died at age 75 of a possible suicide.
Word is Cornelius was very sick maybe with cancer. He has not looked to well in recent years. At the BET Awards a few years ago Don had trouble reading the teleprompter to announce the next performer in a tribute to the legendary O'Jays.
As a kid I stood in front of my mirror with a pencil in my hand trying to be like Don Cornelius hosting "Soul Train" He is the main reason I came up with the idea of "Music Inner City TV" in 1990 here in Seattle. And here it is 21 years later I am still producing the show. But it is all because of the legendary Don Cornelius.
And I had a chance to tell Don that he was my "idol" a few years ago at a event in L.A. That was a thrill to tell him in his face that I started my TV show because of him.  God willing "M.I.C-TV" will be around as long as "Soul Train"
Thanks Don for what you did for me and for r&b music. When the word legend is used it for sure is used when we discuss……Don Cornelius.  Rest in peace my brotha.    Gordon Curvey
"Music Inner City Radio" podcast is coming soon right here!