ARTICLE FROM hiphopdx.com (Full Story Click Here)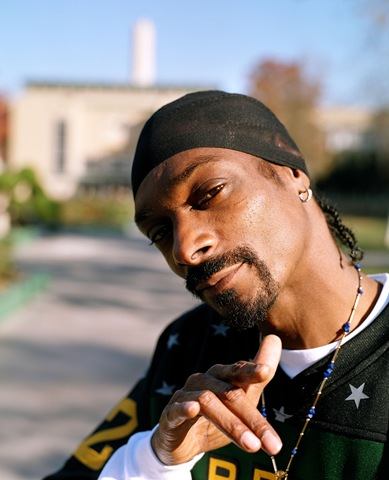 Ran across this story and I said YEAH another story that is not really reported on by the major media. BUT let Snoop Dogg get caught with bud or hit his wife then CNN or MSNBC or Fox News will be leading off their news cast with the news.
But here is a POSITIVE story of a brotha who is a hip-hop legend and who is about giving back to his hood the LBC in Cali. While other hip-hop/rap artists are one hit wonders, "The Doggfather" has lasting power for sure. He is about to turn 40 big has kept his name in the game sort of speak.
Movies, TV, and music, Snoop is doing it all. He is a entertainer and businessman and a cat who wants to help the kids in the inner city through his "Snoop Dogg Football League"
The league is not just about playing football. To be part of his league the kids have to keep up their grades in school and get a good education or they cannot play in his league. That is great readers.
Recently Big Snoop co-hosed the legendary game show "The Price Is Right" with comic Drew Carey. Money from the show to support Snoop's youth football league. I think this great and a big shout out needs to go out to the folks at "The Price Is Right" for allowing this to happen.
So I want to say thanks to "The Dogg Father" for what he has done for hip-hop and West Coast music and what he is doing for the kids. Keep doin what ya doing Big Snoop!!