M.I.C News Magazine Bio From mindlessbehavior.com Click Here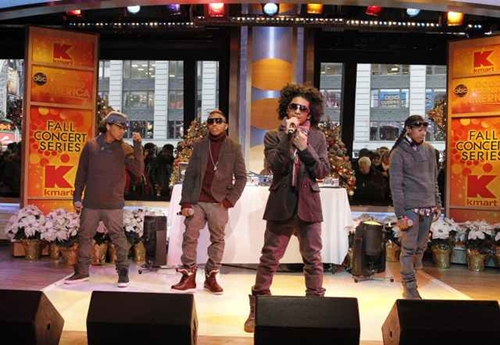 The group Mindless Behavior is blowing up all over the world right now and I think it is great too see these young fellas doing well.
They are very talented group that can sing and dance very well. Their single is topping the r&b charts and video is #1 on B.E.T's "106th & Park".
I hope the group stays together and not be a "one hit wonder". Will they stay together for years like New Edition or The Backstreet Boys or New Kids On The Block or get older and go there separate ways? Time will tell if this will happen.
The fact of the matter is their are not many r&b/pop male groups young or old any more. The question is why readers? Matter of fact, their are not any female groups too. Where are groups like Destiny's Child?
Young performers like Mindless Behavior and Willow Smith and Diggy Simmons are making a name for themselves at a very young age. Hopefully they can inspire other young performers to perform just like they are doing right now.
Once again I am glad to see Mindless Behavior doing well. Will they be around for a long time on the music scene? Time will tell.  Gordon Curvey
Listen to the latest edition of "MUSIC INNER CITY RADIO" podcast from our program on 1150am KKNW in Seattle, Washington. Classic soul/classic hip-hop and r&b/urban sports news and exclusive interviews 24-7 on-demand.  New podcast in the next days. Click below.