"One Man's Opinion" by Gordon Curvey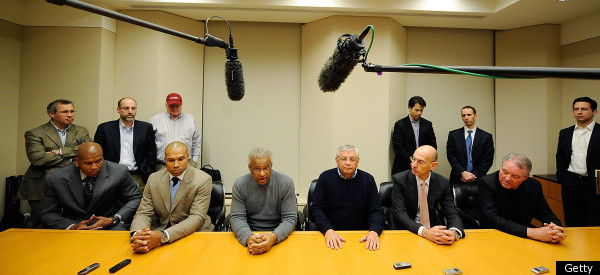 Last night after downing some more Thanksgiving food in my tummy, I flipped on to NBA-TV for the latest news on the NBA lockout. Because I knew the players and owners were meeting in New York.
And BAM! Breaking news! A tentative settlement has been reached between the players and owners. As a basketball junky I am happy as hell that the sport I love is coming back. The NBA is the #1 sport for me as a sports fan followed by football and baseball.
When the NBA season ends I get depressed as a sports fan. Real talk. And of course being here in Seattle, our Sonics left town for the one horse dust town Oklahoma City so I have to follow the many players from the Seattle area playing in the NBA like Jamal Crawford, Nate Robinson, Jason Terry, Brandon Roy, Spencer Hawes and many more.
If every thing goes right, training camp and free agent movement will start December 9th and the NBA season will FINALLY start on Xmas Day with a great triple header. The Knicks vs. Celtics, Lakers vs Bulls and a NBA finals matchup with the champ Mavs vs Heat.
Here is the thing readers. Why in the HELL did it take the owners and players this long to work this out? I just do not understand it. They had been having meetings for two years. Crazy folks.
But anyway I am just glad the NBA is back and I can sit in front of my big screen and enjoy the best atheletes in the world. Yes it is just a 66 game season. But guess what? A 66 game season is better than no season.
Gordon Curvey
Watch "Music Inner City TV" via Ustream TV. Recent and older programs with exclusive interviews, underground music videos and more! Plus watch the most recent program right here! From our program on Comcast/Xfinity On Demand.
And watch HOURS of more "M.I.C-TV" programs by just clicking the "Television Show" link above and listen to HOURS of "M.I.C Radio" programs from our program on 1150am KKNW here in Seattle.