ARTICLE FROM mtv.com (Full story click here)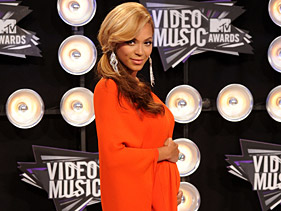 A big rumor was flying in the music industry that came true at the 2011 MTV Video Awards in Los Angeles and that is Beyonce is having a baby with Jay Z.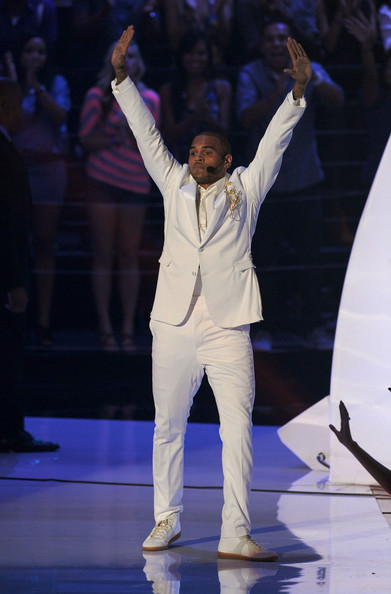 B performed at the event and of course she was as dynamic as always but she was dressed different. Not the revealing outfits she has on most of the time. You can tell she was covering up something. But after she performed she let everyone see her growing tummy.
The crowd went crazy and the camera went to Jay and Kanye West who was jumping up and down. I was glad to see a happy couple in love celebrating the future little one.
As for the show, like I said Beyonce did a great performance. As did Bruno Mars who did a musical tribute for the late Amy Winehouse. It was really good.
Lady GaGa came out looking like a man in the opening song and again to introduce Britney Spears who won the Micheal Jackson Career Achievement Award.
BUT the performance of the night in my strong opinion was done by singer Chris Brown. This brotha danced his ass off!! Flying above the crowd and landing, then taking off again over the crowd and landing again to dance. It was off the chain!!! Think what you think about Brown and his past problems…….Chris Brown is a very talented brotha!!!! Real talk.   Gordon Curvey
Looke for a announcement about the start of "Music Inner City Ustream TV" starting in the next few days. LIVE from the studios of "Music Inner City" in Seattle.