ARTICLE FROM s2smagazine.com (Click here for full story)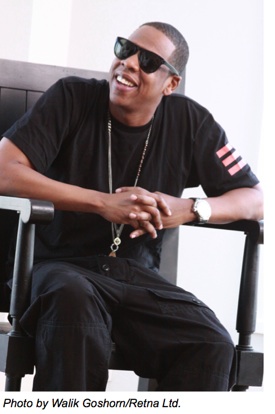 You have to say one thing about Jay-Z he has made a long career for himself as a hip-hop artist where others come and go in the game.
Of course PLENTY of artists have one hit and fade away. Never to be heard from again. Might of fact VH1 has a program called "One Hit Wonders" but you will not find Jay-Z or Kanye West or Diddy or Eminem on that program for sure.
When you go to a Jay concert you will hear hit after hit. Unlike others who have one or another marginal hit but again not Jay and West and others.
Read the above article to see how much Jay and West earned last year. Of course their new cd is coming out soon. A single called "Otis" is out now. For those of you who are young and do not know who is Otis is. He is a legendary r&b singer Otis Redding who died way to young in a plane crash years ago.
Of course Jay had made millions outside of music too. Just like Diddy. Others should try to emulate Jay and Diddy. If they do, they might do well.   Gordon Curvey