ARTICLE FROM dailymail.co.uk (Full story click here)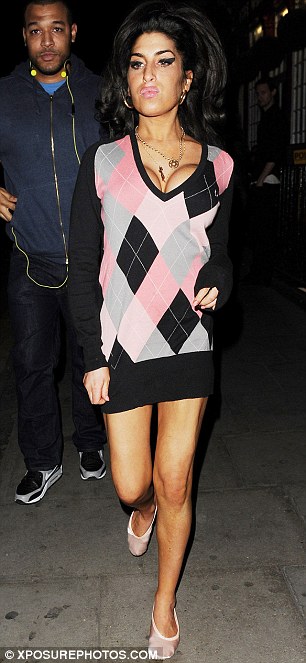 To music fans the recent death of singer Amy Winehouse is no surprise. No surprise at all. It was just a matter of time sorry to say. She was like a walking time bomb ready to explode. The other day it did.
I am a person who likes all type of music. Pop, smooth jazz, some rock, hip-hop and r&b. I liked some of Amy's songs. She was a talented singer and performer who died way to young.
The question is why is it she could not stop using drugs and drinking so much? Did her friends and family really try to help her? Then again they may have but Amy needed the will power to stop the drugs and drinking herself.
At 27, she died at the same age as other music stars such as Seattle's own Kurt Cobain (died about 5 mins from my mom's house in the Madrona area here in Seattle), Rolling Stone member Brian Jones, The Door's Jim Morrision and another Seattle, Washington native Jimi Hendrix. Both Hendrix and Cobain are buried here in Seattle.
The death of Amy Winehouse is another wake up call about the dangers of drugs and alcohol at the same time. That is a terrible combination. She tried to get in programs to stop the drugs etc numorous times but I guess nothing worked.
Like the music stars I mentioned plus other artists like 2Pac and Biggie, they all died in their twenties. Way way too young. It is very very sad.
Thanks for good music you left us Amy to listen to for years to come. And a prayer goes out to her family and I guess you can say Amy Winehouse is finally at peace.
"SPORTS INNER CITY RADIO " podcast coming every soon right here! And listen to the latest edition of "MUSIC INNER CITY RADIO" on 1150am KKNW every Friday night at 10pm in the Seattle area. Just click "podcast" link above or the pic.