"One Man's Opinion" by Gordon Curvey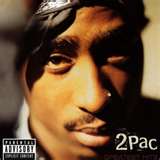 The late great 2Pac would have been 40 years old a few days ago at the time I am writing this. It still bothers the hell out of me when I see a bio of 2Pac on TV. I just shake my head and say "What a waste"
I do the same thing when I see a bio of the late great Notorious B.I.G on TV or watch the movie about him. I say again "What a waste" And the same thing happens when I see a bio of the late great Jam Master J. I say "What a waste"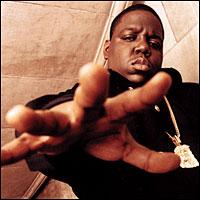 All three of these great brothas died of gunshots. Senseless violence. They all died way to early and way to young and we all agree on this. The question is why did they did so young? Jam Master J and his group Run DMC are former guests on Seattle's own "Music Inner City TV"
Also the question is WHO IN THE HELL KILLED 2PAC, BIGGIE AND J? It has been YEARS since all three got murdered.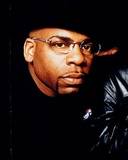 Are the police or FBI or ANYONE trying to solve the killings of these legendary hip-hop artists? What in the hell is going on?
If this was Barry Manilow, Glen Campbell or Marc Anthony who got killed, would the people who did it been caught by now? I think so folks. Something shaky is going on. Someone should be in jail by now for murders of 2Pac, Biggie and Jam Master J.
Finally readers, sorry to say but cats in the hood know who killed Pac, Biggie and J BUT the code of the streets will not allow them to talk. Mothers and fathers and children of the late Biggie and J will continue to wonder who killed their son or daddy? Pac as far as we know did not have any kids. But that does not matter readers. I would like to know who killed these hip-hop icons.
I just hope I will wake up one day and hear on CNN that the kiiler or killers of the great Pac, Biggie and J have been caught. Then we will not have to wonder any more.    Gordon Curvey
Log on to the ONLY urban sports website on the Internet from the Northwest "Sports Inner City Online" at www.sportsinnercity.com Urban sports news and issues plus "Sports Inner City Radio" Ustream TV and the latest sports headlines from yardbarker.com
Also watch "Music Inner City TV" all over Western Washington state on Comcast/Xvinity On Demand TV 24/7! Just go to "get local" and then "around the sound" and enjoy the programs!