ARTICLE FROM s2smagazine.com (Full story click here)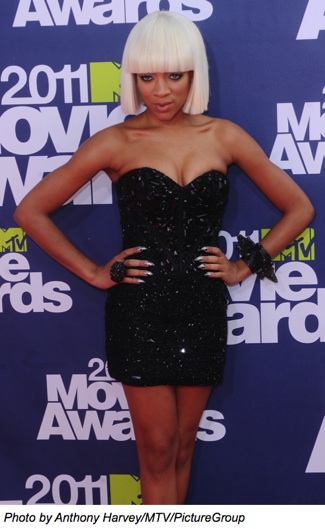 I don't know about you but I am tired of hearing about beefs with other artists blasting Niki Minaj. It is one female artist after another. When will it stop?
Of course it was and still is Lil Kim. And now Lil Mama is joining in the mix of Minaj bashers. This stuff is real crazy. It has to stop folks.
In my opinion Ninaj is just making money and blowing up. And Lil Kim and Lil Mama and other female rappers are just one thing….JEALOUS!!
Lil Kim and Lil Mama are haters. Who is the one who is selling cd's? Having a nationwide concert series? Who is the female hip-hop artist that is in the news and performing on the Grammys and American Music Awards etc? It ain't Lil Kim or Lil Mama! It is Nicki Minaj.
Now Lil Mama for some reason wants to make headlines by saying Minaj has ripped of her style. THIS IS BS ON THE PART OF LIL MAMA!!
It is time for ALL the female rappers to stop hatin on Nicki Minaj. Let's be real readers, the ONLY female rapper doing anything big right now is Nicki Minaj. It ain't Lil Mama, Lil Kim, Eve, Missy and others.  Stop the hate against Nicki Minaj.   Gordon Curvey