ARTICLE FROM s2smagazine.com (Full story click here)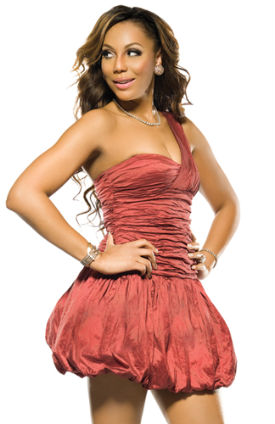 Have you watched the Braxton Sisters reality story on TV? I have and you have to realize one thing. The sister of Toni Braxton (yours truly with Toni in a interview for M.I.C-TV below) is a real good actress or see is a for real goldigger. I think she is a golddigger.
Not only that, she is flat out jealous of her big sister Toni. Real talk. Currently she is a backup singer for her big sister waiting her big break which has never happened.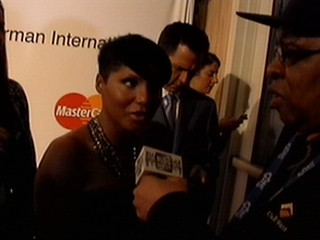 Her husband is Toni's manager. Now that is a strange combination readers. Tamar has a loud mouth also folks and that is full sure.
Golddigger? HELL YEAH!!! Girlfriend wanted a pair of sunglasses that was worth THOUSANDS OF DOLLARS and her stupid husband got it for her!! SAY WHAT?????????
With people out here trying to put food on the table and gas in their cars and pay their rent, loud mouth Tamar Braxton wanted a pair of sunglasses worth thousands!!!
Some people think the show is not real. Well I don't know for sure but I know one thing, Toni Braxton who I had a chance to meet and interview in Los Angeles is a down to earth beautiful sista and her little sister is a loud mouth golddigger. That is for sure.    Gordon Curvey