ARTICLE FROM cnn.cor (Full story click here)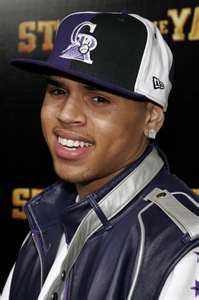 Singer Chris Brown it seems will never be able to get away from the beating up of singer Rihanna in Los Angeles a few years ago. It just will not happen. I was in L.A. when the incident happened.
Yes he recently topped the charts with the hot track "Dueces" but did you see Brown all over the place like he was before the Rihanna incident? No you did not.
The other day Brown found himself AGAIN getting upset. Why? Well Robin Roberts of Good Morning America went on to ask Chris about the Rihanna incident. That is a ticking time bomb these days when ever some one asks about the Rihanna incident.
So please read the link above to see what happened when Roberts asked Brown about Rihanna. Their has been numorous incidents where Chris has blown up when asked about the incident with Brown hanging up in the middle of a interview including here on KUBE93.
When will it stop for Chris Brown? It seems never. Hang in the Brezzy!!  Gordon Curvey
Watch "Music Inner City TV" on Comcast On Demand all over Western Washington state 24 hours a day!! Just go to "get local" and then "around the sound" and enjoy three to four programs ANYTIME!!