ARTICLE FROM cbsnews.com (Full story click here)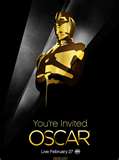 Please read the link above readers. It is the reason I will not and did not watch this years Oscars telecast because of total lack of diversity in the nominees in the major categories.
No African Americans were nominated in any major catogories. None. This is sad. With Monique winning last year and other African Americans that were nominated last year, folks were thinking things are getting better. But then this happens this year.
You cannot tell me that their is not one person of color that could have been nominated for something at this years Oscars. Something is wrong.
So as a result I am taking my own stand and will not and did not watch the Oscars this year. Gordon Curvey
Please watch "Music Inner City Ustream TV" right here. LIVE and past programs of "Music Inner City TV" Soon we will have a LIVE program every week from the studios of "Music Inner City" in Seattle, Washington.
Featuring entertainment and sports news, underground videos that MTV, BET, FUSE and VH1 are not playing. Details soon. Also you can listen to "Music Inner City Radio" via Ustream featuring classic soul/r&b and hip-hop. exclusive interviews and more.
"Music Inner City News Magazine" is the #1 urban news magazine on the Internet from the Northwest! A spinoff of "Music Inner City TV" that airs on Comcast On Demand all over Western Washington state 24 hours a day!! Just go to "get local" and then "around the sound" and enjoy three to four programs any time you want!!