ARTICLE FROM blackvoices.com (Full story click here)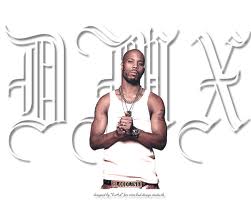 I ran into this article so I want to share it with you the readers of "Music Inner City News Magazine" The question is why do certain rappers keep going to jail?
T.I., Gucci Mane and DMX and others go in and out of jail the question is why folks? In the above article they ask "Is it the thug life" or the hood they grew up in with drugs etc all around? What is the reason?
I am tired of hearing about T.I. and others going in and out of jail. These cats need to realize they have young people who look up to them. Why would these dudes be in a situation to maybe get in trouble?
They need to be around positive people and realize that when they walk out there door people are looking at them. And as soon as they do something wrong BAM!! It is all over the Internet. In Media Take Out and right here on "M.I.C News Magazine"
I hope and pray that T.I. for instance will keep his butt out of jail for the benefit of his company and his fans and most of all his family. I want to hear positive positive stories about rap/hip-hop artists. I am tired of hearing about the bad crap. I hope you feel the same readers.  Gordon Curvey
Adverise with the #1 urban website on the Internet from the Northwest "Music Inner City News Magazine" and reach thousands of people all over the world.
And advertise on "Music Inner City TV" that airs all over Western Washington state 24/7 on Comcast On-Demand. If you are in the Seattle area or Western Washington state go to "get local" and then "around the sound" Advertise and reach up to 2 million homes!
Call us at 206-445-3989 or send us a e-mail at gcurvey@yahoo.com for more information and we will send you are rate card with our VERY low prices.