ARTICLE FROM ktla.com (Full story click here)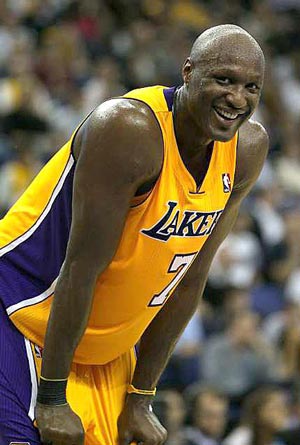 I love watching football and really only watch baseball when it is World Series time (want Ron Washington and the Rangers to win the Series) but I am a basketball junkie. So I am happy as hell the NBA season is opening on Tuesday.
Of course our team here in Seattle, the Sonics left our city a few years ago to a dust town in Oklahoma City!! A team that was here for FOURTY ONE YEARS and brought our city the only true pro championship in 1979.
I will NEVER get over Clay Bennett moving our team and I will NEVER forget Starbucks founder and former Sonic majority owner Howard Schultz selling the team to Bennett.
So I have to follow the many Seattle natives in the NBA like Jamal Crawford, Jason Terry, Nate Robinson, Rodney Stuckey, Terrence Williams, Spencer Hawes and others and just enjoy the NBA from distance.
With the season starting this Tuesday, there is a potential problem with a new rule that lets the refs call a tech on a player who gets called for a foul and just brings his hands up or shows just a little disgust it seems.
I have seen calls in pre-season that made me say…….what? So you know the players will not like this new rule. Some fans will like the new rule because they are tired of players "whining" when a foul is called on them. But I think this new rule is going to be a big big problem.
But anyway bring on the NBA season!!!     Gordon Curvey