ARTICLE FROM theludacrisfoundation.org (Full story click here)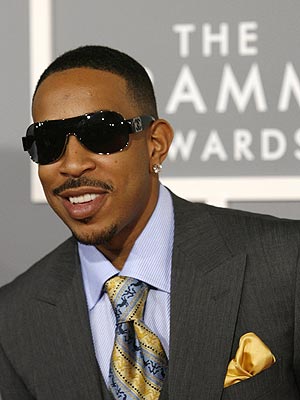 I have wrote about this before but I am going to write again about it. And that is cats like Ludacris fakin the funk with the his Ludacris Foundation. A organization started to help youth be the best they can be etc.
His mom helps him runs the foundation. But here is the major problem I have with guys like Ludacris and even Snoop Dogg.
While it is great what he is doing for the youth with his foundation, Luda says one thing and raps about another.
Have you listened to some of Luda's songs and lyrics? He often raps about what he is going to do to a b…h or what uses the "N" word and how big a females p…y is and he is going to put his d..k in a female etc. Readers is this a role model for kids? Is this what kids should look up to in a role model?
I have a big problem with cats like Ludacris who do one thing and says another. Sorry to say, Snoop Dogg is in the same boat.
Snoop has his youth football league down in Southern Cali. This is great. Kids cannot play in his league unless they are doing good in school. BUT like Luda, have you listened to Snoop's lyrics? He OFTEN raps about smoking bud, and other negative lyrics. But then he turns around and talks to kids about positive stuff. Is this right? I say no.
I had a chance to interview Snoop's mom a few months ago here in Seattle, Evangelist Beverly Brodous Green. A very nice down to earth lady and I can tell she is proud of her son, but she also is unhappy with a few things with her son too. All mothers want the best for her kids. Snoop's mom is no different.
So in ending, this is just my views. If you are going to preach to kids about right and wrong. And if you are going to be a REAL role model, then act like it truly. Not half way. Don't say one thing and do another.  This is "One Man's Opinion" by Gordon Curvey
For urban sports news and issues PLEASE log on to "Sports Inner City Online" at www.sportsinnercity.com
Ustream TV, Sports Inner City Radio podcasts, previous stories, ESPN "Right Now" video and more. One of only a few urban sports websites on the Internet!!