ARTICLE FROM 979kissfm.com (Full story click here)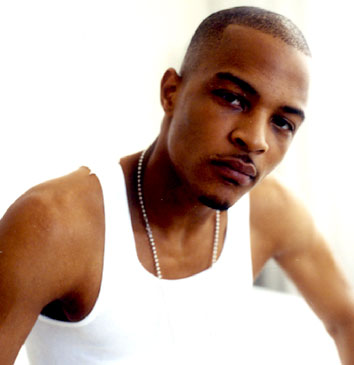 Rapper T.I. was arrested along with his wife Tiny for suspicion of possessing marijuana in West Hollywood, California.
Officers pulled the car over T.I. and his wife were in and smelled bud and they were arrested. They posted a $10,000 bail and was released.
When I first saw this information on T.I. I said…..WHAT THE HELL!!!! Of course you are innocent until proven guilty but I thought T.I. was going to do his best to stay out of trouble after a serving time in jail for weapons possession charges. I guess I was wrong.
After T.I. was released from prison he went on a big tour of schools and community centers to speak with kids about staying in school and getting a good education and staying out of trouble etc. And now this. I am VERY disappointed in T.I. if these charges are true.
T.I. should remember he was given another change to be a role model kids can look up too. A chance to be a leader in the hip-hop game and out of it too. Guess he did not want to be a role model folks. Guess he was fooling us.
Readers what guys like T.I. and folks in the public eye (even myself) need to realize is that we are people young folks look at to be leaders and role models. We do not need to be hanging out at clubs until 2am or we do not need to be beating up people or even our ladies or girlfriends or vise versa.
If these charges against T.I. and even Tiny are true I will be VERY disappointed. Remember Tiny, the wife of T.I., is a former member of the singing group Xscape and a star of a reality show. So young ladies look up to her too.
I will be giving you more details on the arrest of T.I. and Tiny right here on the #1 urban website in the Northwest….."Music Inner City News Magazine"   This is "One Man's Opinion" by Gordon Curvey
Please watch "Music Inner City TV" on Comcast On Demand TV all over Western Washington state. Just grab your remote and go to "GET LOCAL" and then go to 'AROUND THE SOUND" and enjoy the programs morning noon or night.
And listen to "Music Inner City Radio" every Friday night at 10pm in the Seattle area and suburbs on 1150am KKNW and streaming LIVE online at www.1150kknw.com Classic soul, exclusive interviews, new and recent songs and more.
To advertise with us online, on TV and the radio for one VERY VERY low price call us at 206-445-3989 or e-mail us at gcurvey@yahoo.com