ARTICLE FROM taletela.com (Full story click here)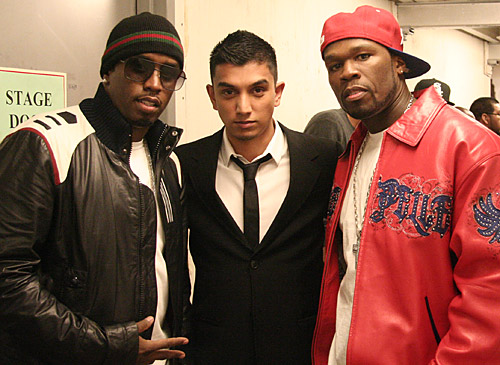 Why is it 50 Cent is always out here criticizing other rappers and performers all the damn time? He has made a habit of this over the years. Why readers?
Now he has Diddy and Rick Ross on blast because Diddy as always,  is trying to make smart business moves with his career. It can be with his Sean John business, or his vodka business or Bad Boy, Diddy most of the time is clocking MILLIONS in the bank.
50 made a VERY smart investment in VitaminWater which earned him millions and millions of dollars, unlike his music career which has went down the tubes. Stop hatin 50 and produce some hits by you.
The cat needs to stop hatin on Diddy. I respect Diddy as a dynamic businessman and entertainer. Unlike 50, when Diddy performers he is not walking back and forth on stage holding his nuts!!! Diddy ENTERTAINS!! Real talk.
And why blast Ricky Ross? He is just trying to make moves with his career by joining forces with Diddy so what is wrong with that readers?
Yo 50, stop hating, handle your G-Unit business and your career and FINALLY produce a hit. By you and a cat on your label!!
Thanks for making "Music Inner City News Magazine" one of the top urban sites on the internet for entertainment and urban sports news, podcasts and webcasts and MUCH MORE!!
Based in Seattle, Washington (U.S)