ARTICLE FROM miamiherald.com (Full story click here)
"One Man's Opinion" by Gordon Curvey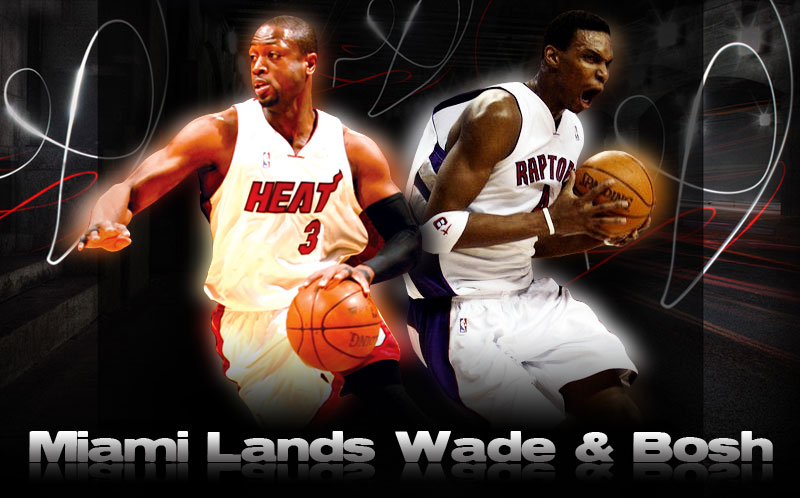 Well at least we know where two of the big time free agents are going to play next season after waiting and waiting for a answer.
Chris Bosh, formerly of the Toronto Raptors, will join his good friend Dwayne Wade in Miami to play for GM Pat Riley and the Miami Heat next NBA season.
Of course this will improve the Heat big time. They still need a big center to guard Dwight Howard and a point guard to really hang with the Celtics and the Magic.
Now we wait for King James to make his choice which he will do on ESPN Thursday night at 6pm.
"Music Inner City News Magazine" covers entertainment, urban sports, politics and much more. Plus webcasts, podcasts, MTV News, links to other sites.