Below pic and story from tbs.com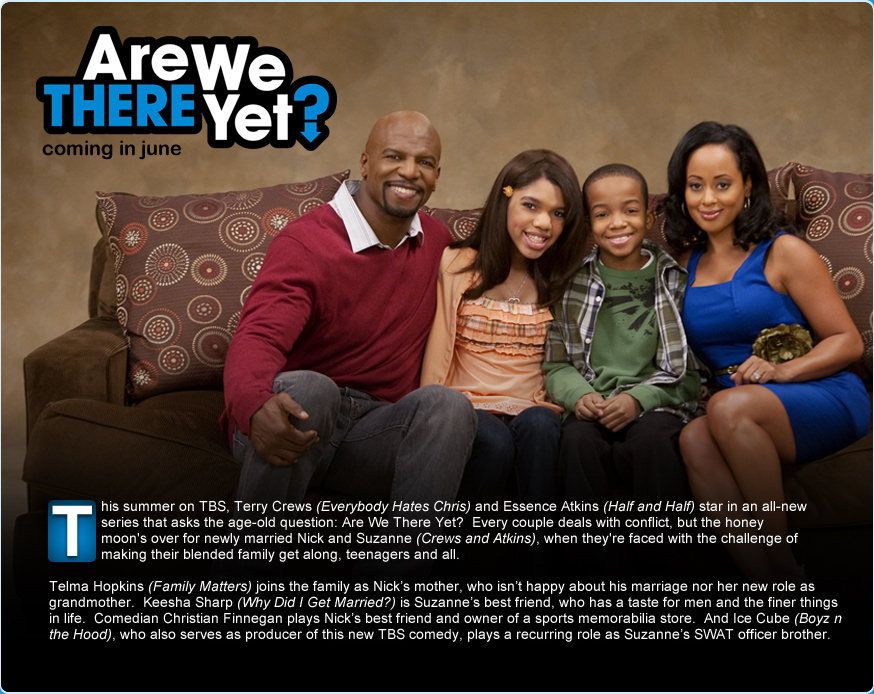 "One Man's Opinion" by Gordon Curvey
As a African American I AM TIRED OF TBS AIRING THESE SITCOMS WITH A AFRICAN AMERICAN CAST IN A COMEDY.
TBS already airs  "Amos and Andy" look-a-like programs produced by Tyler Perry and now here comes "Are We There Yet" produced by former guest on Seattle's Music Inner City TV, Ice Cube.
Why is it we are doing these comedies with African Americans acting like clowns and buffoons?
What about a program or series with a African American cast IN A WEEKLY DRAMA!!! What about that readers? I will not watch one more minute of "Meet The Browns" and the other Perry produced shows.
It is flat out embarrasing to see these clowns so called acting like "colored folks" of "darkies" in the 1920's Bill "Bojangles" Robinson, Steppin Fetchin type movies/programs.
Ice Cube has been on my show three times as a legendary rapper. I wish my brotha can produce a drama on TBS, instead of a ANOTHER comedy with a all African American cast. IT IS BADLY NEEDED IN MY STRONG OPINION!!!
Watch our USTREAM TV shows featuring past "M.I.C-TV" programs. Just click on the links above.
And listen to "Music Inner City Radio" podcasts of our 1150 KKNW programs. Just click the link above.