ARTICLE FROM nicolebitchie.com (Full story click here)
"One Man's Opinion" by Gordon Curvey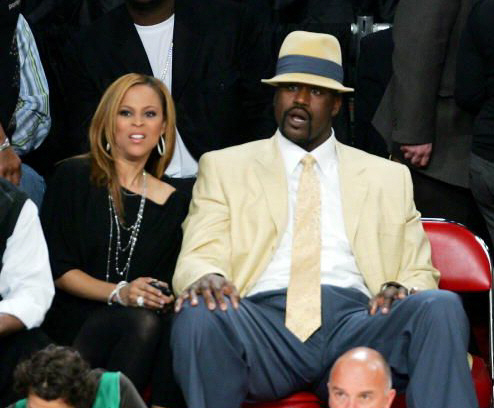 I watched the first show of "Basketball Wive's" on VH1 and was very disappointed. To me it was a program about a bunch of gold diggers who have the nerve to get on national TV and bash their ex husbands.
One so called female was a for real clown dancing at this "How Lo Can You Go" event by Ludacris. She was drunk and acted a for real fool.
Here is the thing that bothers me about this program. These ex wife's of NBA players or ex NBA players left these females with plenty of cash, so why would they bash there ex's on this program?
Also I am tired of seeing "motor mouth" sistas on these reality shows. Talking about how "cute" men are and how much cash they have and cars they drive.
Another reality show "Let's Talk About Pep" is the same thing. Motor mouth sistas talking about how cute this man etc.
Yo readers, how come the fella has to be "Mr. Handsome" or god's gift" Why not a normal dude that treats the lady like a lady should be treated? He may not be the best looking cat around just a real nice man? Think about it.
But Big Shaq O'Neal is saying enough is enough and wants to shut down production of this program.
Check out MTV with entertainment news, video and more RIGHT HERE! Plus watch HOURS of M.I.C-TV programs and much more right here on "Music Inner City News Magazine"
And why buy from our sponsors! IT IS SAFE AND SECURE!!!