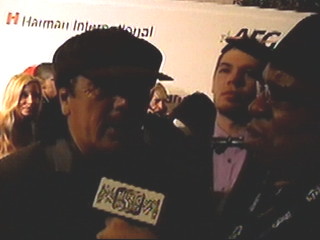 You can now watch a "Music Inner City TV" webcast exclusive right here on "Music Inner City News Magazine" from the Beverly Hilton Hotel in Beverly Hills, Ca.
Myself and Al Moton traveled down to L.A. to cover the event as well as the 2010 Grammy Awards at the Staples Center where we were backstage in the media room for all the activities.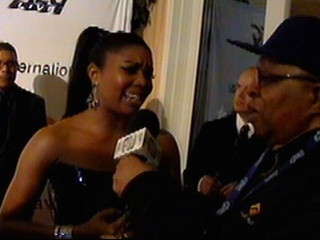 It was great to meet and conduct short interviews with legends such as Smokey Robinson and Carlos Santana who are FOR REAL flat out legends!!
When I attend these events in L.A. I just don't work on the red carpet I network with others and try to learn new things about the music industry and the entertainment industry as a whole. So I always come home with lots of business cards.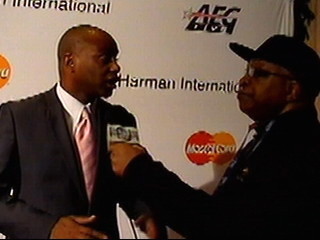 I want to really thank 6pointPros and Al Moton for helping me so I can cover the Clive Davis Pre-Grammy Party and the Grammys. While others told me no for support, they said yes. Again a big shout out to them.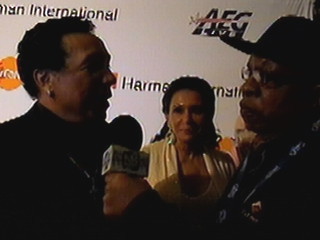 It's called networking folks!!
The programs from L.A. of course will also air on Comcast On-Demand all over Western Washington state 24 hours a day. Just grab your remote and go the "music" list.
We are here to provide information that you cannot find in any media from the Northwest (US). We are proud to say we have done this for soon to be TWENTY years!!
Pictures: Myself with: Carlos Santana/Gabrelle Union/Entertainment Tonight's Kevin Frazier/Smokey Robinson      Gordon Curvey
Part 2 from the Clive Davis Pre-Grammy Party will be online next week!
Also listen to our podcasts of "Music Inner City Radio" via "Pre-Recorded Ustream" link and listen to our regular "Sports Inner City Radio" podcasts too. Just click "podcast" link above.