ARTICLE FROM vibe.com (Full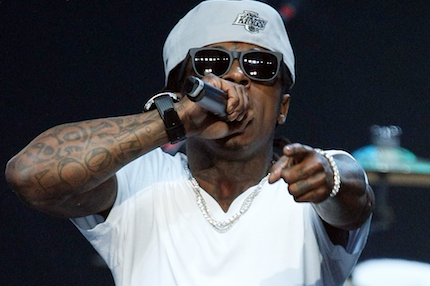 story click here)
"One Man's Opinion" by Gordon Curvey
Well another rapper is going to jail. What's new folks. Every time you turn around another rapper is going for the lock down, T.I. or Shyne or Kieth Murrey and on and on. And now Weezy is joining the list.
Wayne is going to jail for a year for weapons charges. Cats need to use their brains!! DON'T CARRY UNREGISTERED GUNS IN YOUR TOUR BUS OR CAR ETC!!!
What sports stars and music stars and movie stars need to realize is that they are role models. Young people look up to them rather they like it or not.
It is time for cats like Weezy and T.I. to act like role models and fly right. I don't like to use my articles to blast brothas and sistas but sometimes I just have to give my opinion on a few issues like this.
Lil Wayne has children who call him daddy. They need him to act like a daddy. And be a daddy. It is kind of hard to do that locked up in jail!!
Let's hope being locked up will change Wezzy and T.I. and others. Again their fans deserve better. Their children and wives and lady friends and families deserve better. Let's see how Lil Wayne will change after a year in jail.
Please check out one of only a few urban sports websites on the Internet "Sports Inner City Online" at www.sportsinnercity.com  Urban sports news and issues plus ESPN "Right Now" for NBA, NFL and college basketball highlights and more!!
This is a spinoff of "Music Inner City TV" and "Music Inner City News Magazine" Based in Seattle, Washington (U.S)