BIO FROM cnn.co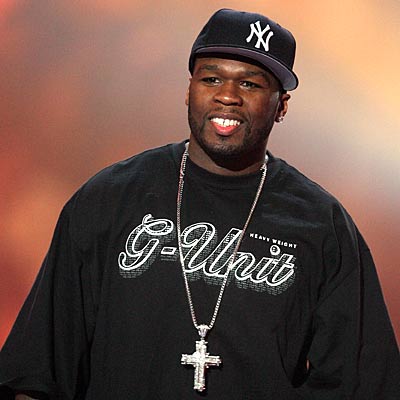 m (Full story click here)
P.S. The above link is a bio of Curtis "50 Cent" Jackson. The cat has made MILLIONS from record sales from all over the world. He is a very successful man.
But you have to realize one thing about him. He has made very very strong investments. Like for his instance his investment in Vitimin Water for which he sold his part for about 100 million dollars!!
He is also a good actor and has a movie coming out soon with former guest on "Music Inner City TV" and former member of Destiny's Child, Kelly Rowland as his love interest in the movie. By the way he wanted her to play that part.
His latest releases have not really "blown up" but the cat is skilled on the mic and he will make a comeback as far as sales and he will make the $$ from "G-Unit" on and off the stage!!    Gordon Curvey
BREAKING NEWS: BE SURE TO LISTEN TO "MUSIC INNER CITY PROS" EVERY FRIDAY NIGHT AT 7PM (SEATTLE TIME) ON 1150AM KKNW AND STREAMING ONLINE AT www.1150kknw.com A SPINOFF OF "MUSIC INNER CITY TV"
LISTEN TO "MUSIC INNER CITY RADIO" PODCASTS. EXCLUSIVE INTERVIEWS/CLASSIC SOUL/NEW MUSIC AND MORE!! JUST CLICK "PODCAST" LINK ABOVE.
AND WATCH HOURS OF "MUSIC INNER CITY TV" RIGHT HERE!! JUST CLICK "TELEVISION SHOW" LINK ABOVE.