ARTICLE FROM cnn.com (Full story click here)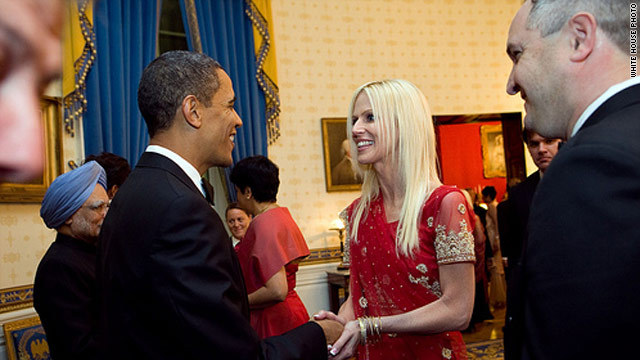 P.S. Those clowns who went into the White House uninvited was a stupid and careless thing that happened and I am upset about it!! This kind of crap should NEVER EVER EVER EVER HAPPEN!!!
The question is how did it happen? Why did it happen? I REFUSE TO EVEN USE THESE FOOLS NAMES HERE ON MY SITE!! This situation could have been a dangerous situation readers!!!
Who knows what could have happened. They could have spiked the President's drink or someone else. They could have grabbed a knife and stabbed the President or Vice-President. This situation was no joke!!! But I have seen folks on CNN and MSNBC and of course the Obama Haters Network, Fox News laughing about this!!! THIS IS NOT FUNNY!!!!
With all the threats against President Obama who is our first African American President, how can these clowns get into this event uninvited?? I just cannot get over this story. And it makes me angry and it makes me worry about the safety of President Obama and his family!!! Gordon Curvey
BREAKING NEWS: "Music Inner City Radio" will be starting on 1150am "Alternative Talk" KKNW here in the Seattle area very soon.
Entertainment news, classic soul music, new songs, exclusive interviews and more. It will also stream online at www.newschannel1150.com and online right here!! Date and time to be announced in the next few days!!