"One Man's Opinion" By Gordon Curvey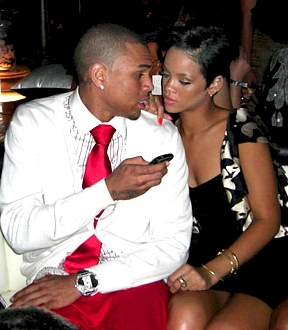 How ya doing everyone. I just saw a piece on "Showbiz Tonight" on Headline News where this motor mouth host was blasting singer Chris Brown like she has time and time again since the Chris Brown and Rihanna problem where Brown beat the hell out of the beautiful sista.
Brown was very very wrong for what he did to her. BIG TIME WRONG!! I know it, you know it, Chris Brown's parents know it, Rihanna's parents know it. And friends of both of them know it. What he did to Rihanna was wrong. Period.
But here is the question. Is it time to move on for Chris and us? Is it time for me to forgive Chris and play his music videos on my show "Music Inner City TV?" I have not played any of his videos since the fight.
I say it is time to move on.
Brown did a radio interview on Hot 97 in NY recently and in the interview Brown criticized former guest on M.I.C-TV media icon Oprah for her comments on her show and in interviews regarding Brown saying once a man or in this case Chris, hits you, he will do it again to another lady.
Brown said he is very disappointed in Oprah for not reaching out to him as a older person and offer to talk to him and help him. He went on to say that superstar Will Smith did reach out to him as a older fella and talked to him and offered his help in the future.
I think the female host of "Showbiz Tonight" and others need to back off of young Mr. Brown. And offer support and help. He needs support not people blasting him time and time again for his beating of Rihanna.
I also think it is time for Rihanna to speak out and say some things about her time with Brown. And I have seen some disappointing photos of Rihanna in crazy outfits etc. Not role model like in my opinion.
So readers, Brown is only 20 or 21 years old. Let's give him another chance. He is a very talented young man. Let's enjoy the talent of Mr. Brown and Ms. Rihanna again. And say a prayer for Chris Brown that his life has changed after this terrible terrible mistake.
Listen to "Music Inner City PODCASTS" exclusive interviews, music and more. Just click "Podcast" link above.
And please enjoy the other links and information here on our site and spread the word on "Music Inner City News Magazine"