ARTICLE FROM vh1.com (Full bio click he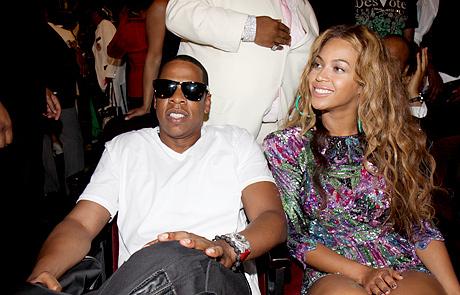 re)
P.S. Today I as I type this, super star Jay Z is hitting Seattle for the first time in ten years at the Key Arena and I am sure it will be a great show.
I am going to miss the show. I have a rule that since I not getting a interview, and I am in the business, I will never pay for a ticket to see a concert since "Music Inner City TV" has been a "billboard" for artists for almost 19 years. So I will read about it in the newspaper or online or from a friend.
But I know the Jay Z show will be great. I have tons of respect for Jay Z as a rapper and businessman who has made millions and millions in the business world.
Other rappers want to "try" to create beefs with Jigga Man because of one big word "JEALOUS". None of these rappers can touch Jay.
Others want to say he is old because he is about to hit 40 soon. But even his age, cats can't hold his jock it comes to his music!!! That is real talk. So they need to chill out and shut up when it comes to Jay Z.
Jay Z is the man with a beautiful wife in Beyonce. BIG shout out to Jay Z for giving us great music to listen to and I hope he stays around for years to come. Gordon Curvey
BREAKING NEWS!! Starting Friday Nov 6th 10pm to 11pm (Seattle time) on 1150 Alternative Talk KKNW, it will be the start of "Music Inner City Proz" Shout out to Big Gee of 6PointPros!

Where our main purpose is to give exposure to local artists. You can also listen to the show online at www.newschannel1150.com Stread the word!!!
And check out our new USTREAM link above for pre-recorded shows hosted by yours truly Gordon Curvey from the studios of "Music Inner City TV" in Seattle. Featuring "classic soul" undergound videos you can't watch anywhere and urban sports news.
And listen to "Music Inner City Radio" for exclusive interviews.