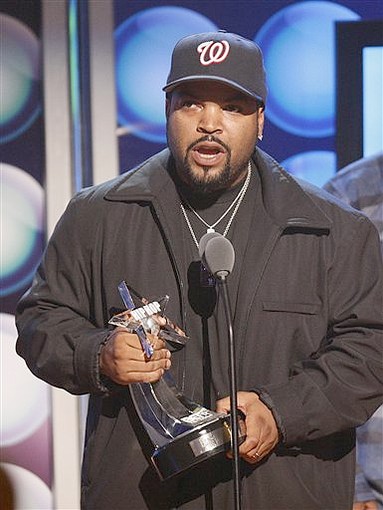 Congrates to a former guest on M.I.C.-TV T.I. for winning two awards at the recent B.E.T. Hip-Hop Awards in Atlanta. This event is to recognize artists in the field of hip-hop for the past year. A shout out to another former guest Ice Cube for winning a special award at the event. The program will later this month on B.E.T.
T.I. hopefully has learned his lesson and will continue what he started before he went into jail and that is being a role model for young inner city kids and speak to the youth about staying in school, staying off of drugs and staying out of gangs etc.
He is still young enough to be a major player in the game of hip-hop and also on the big screen. G.C.
Log into "Sports Inner City Online" at www.sportsinnercity.com Urban sports news and issues. One of only a few "urban sports" websites on the Net!! You can also watch ESPN "Right Here" covering NBA, NFL, NBA and other major sports highlights.
Watch HOURS of "Music Inner City TV" right here anytime 24/7!! Exclusive interviews, underground videos that you cannot watch anywhere and much more. Just click "Television Show" link above. Our latest program is here on our home page.