ARTICLE FROM msnbc.msn.com (Full stor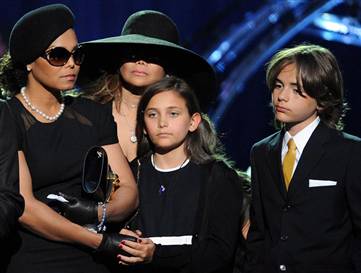 y click here)
P.S. Well LaToya has come out wita h bombshell that her brother Michael Jackson was murdered and she has a name or names.
This is just adding to the total confusion after the death of the "King Of Pop"
10,000 pills taken by MJ, arm full of needle makes, powerful drugs in his house, daddy Joe (former guest on M.I.C-TV) saying this and that and on and one.
All I know is heads are going to roll if the test come out and it shows a drug overdose. How did MJ get the drugs and on and on.
I feel sorry for MJ's kids. Did they see their dad take drugs? How are they really dealing with the death of their loving daddy?
It will be interesting to see who Latoya names as the person who killed her brother. G.C.
"Music Inner City News Magazine" is one of the best urban websites on the Internet. Video, audio, entertainment and urban sports news as well as President Obama news and much more that includes the M.I.C News Magazine "Video Of The Day" a different hip-hop/r&b/pop music video everyday!!